GREEN AND GOLD FACE PAINT DESIGN

This face paint look is an easy, versatile design that can be used for many occasions and adapted depending on what event you're using it for. Thanks to the simple nature of the design, and this guide, you'll nail this design in no time, and we are sure you'll have fun in the process! We think this design is perfect for sports games, national celebrations and even festivities like Christmas, simply by using different colours like the colours of a sports team or red and green for Christmas.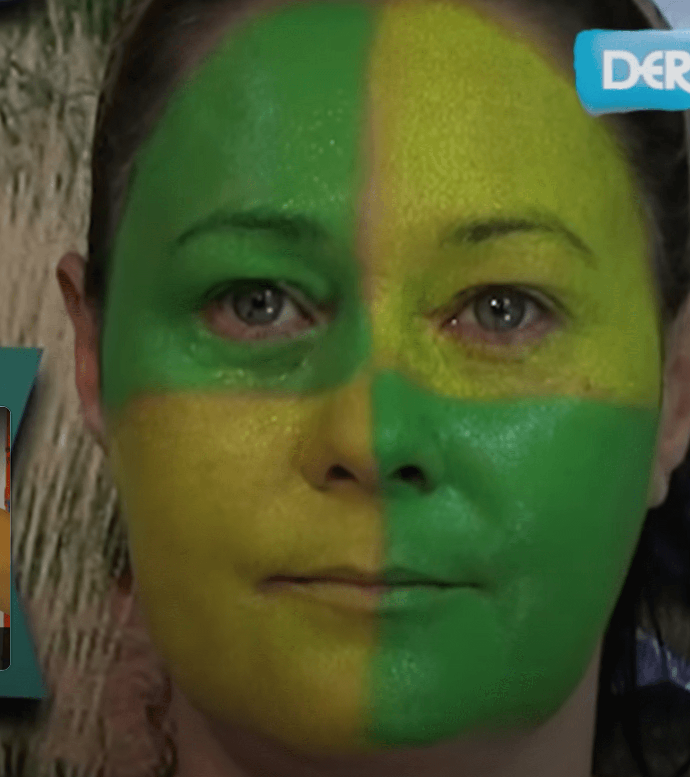 YOU WILL NEED
Before starting your green and gold face paint design, ensure you have all the necessary supplies.
A clean, well-lit workspace

A disposable surface to protect your workspace

A mirror for easy visibility

Smock or apron to protect your clothes

Disposable gloves for cleanliness



You're ready to begin when you're sure you have all the necessary tools!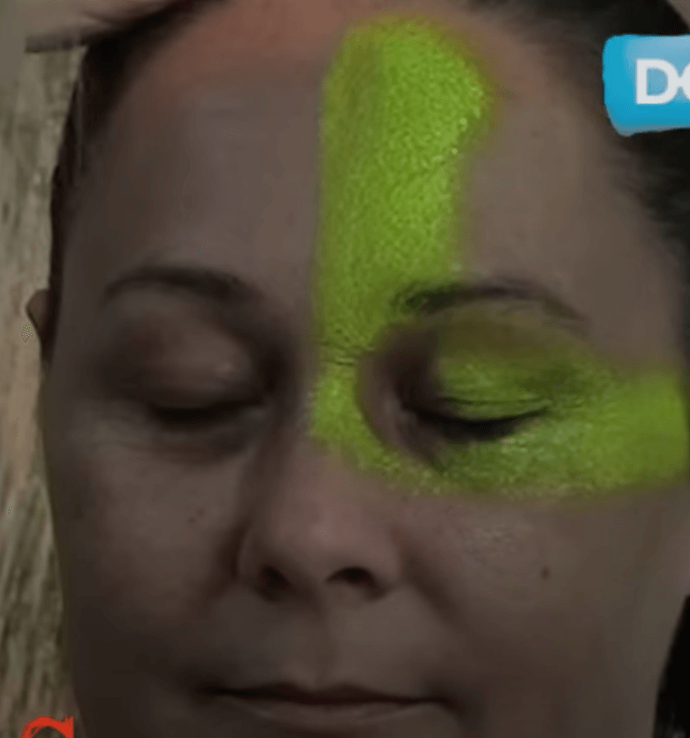 STEP ONE | YELLOW EDGE
Begin this design with a sponge loaded with yellow paint, and, using the edge of the sponge, create a line down the centre of the top half of the face. Then extend this edge to the right to create a clean edge for one corner of the face.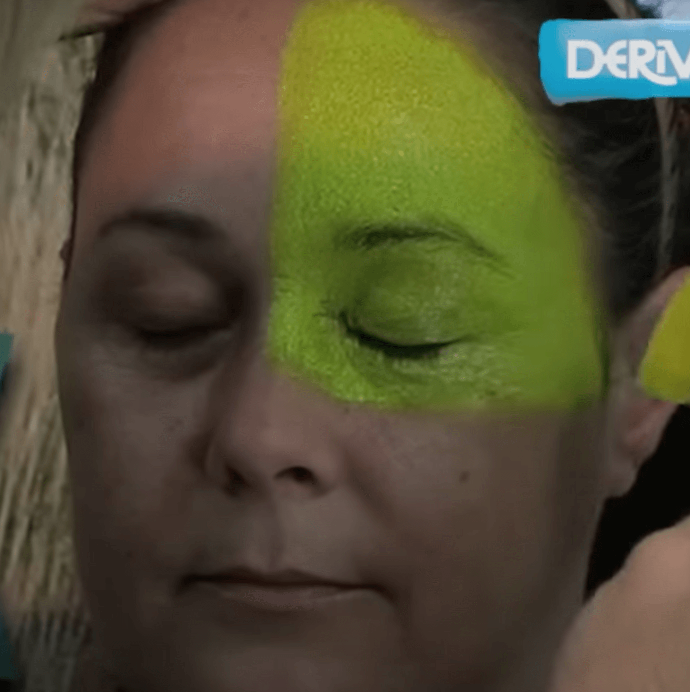 STEP TWO | FILL IN CORNER
Fill this corner in using the same sponge and yellow paint, gently dabbing the paint over the closed eyes and up to the hairline.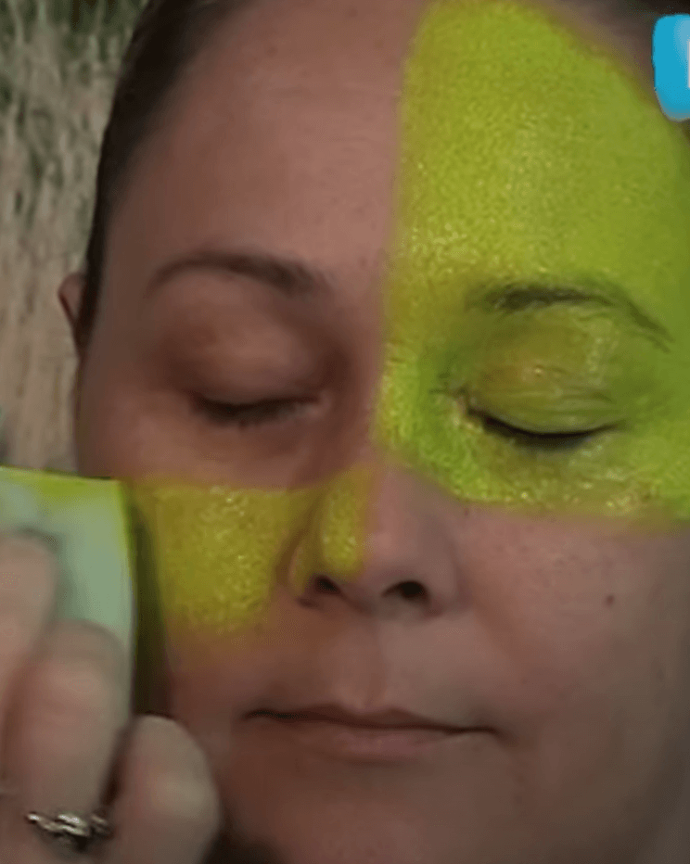 STEP THREE | SECOND EDGE
Repeat the process outlined above for the opposite corner of the face, using the same colour, and fill this area in.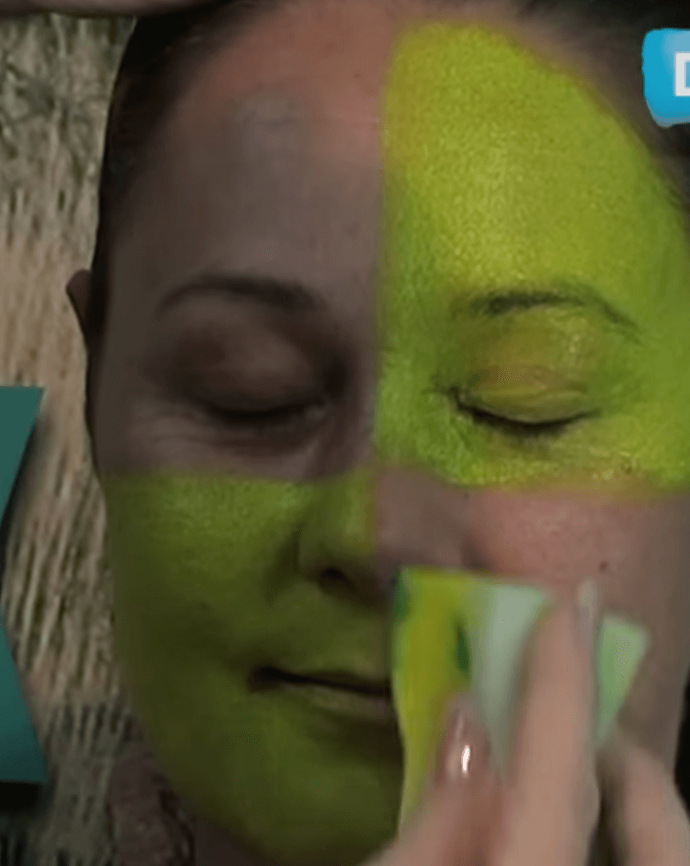 STEP FOUR | GREEN CORNER
In one of the unpainted corners, use a sponge loaded with green paint to create an edge using the same technique as before.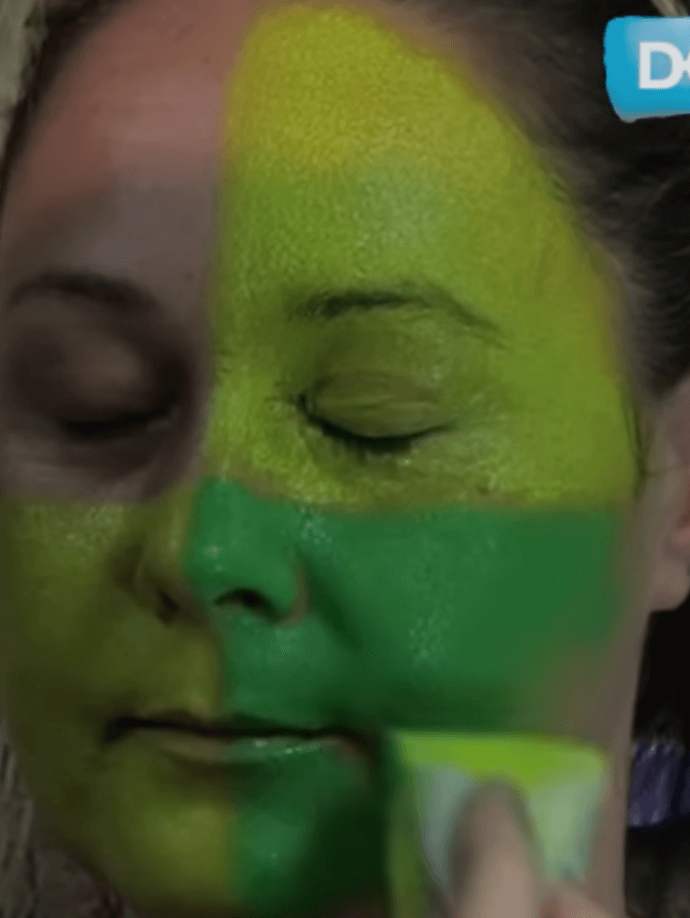 STEP FIVE | FILL IN
Using the same sponge loaded with green paint, gently fill in the green corner by dabbing the paint all the way to the jawline.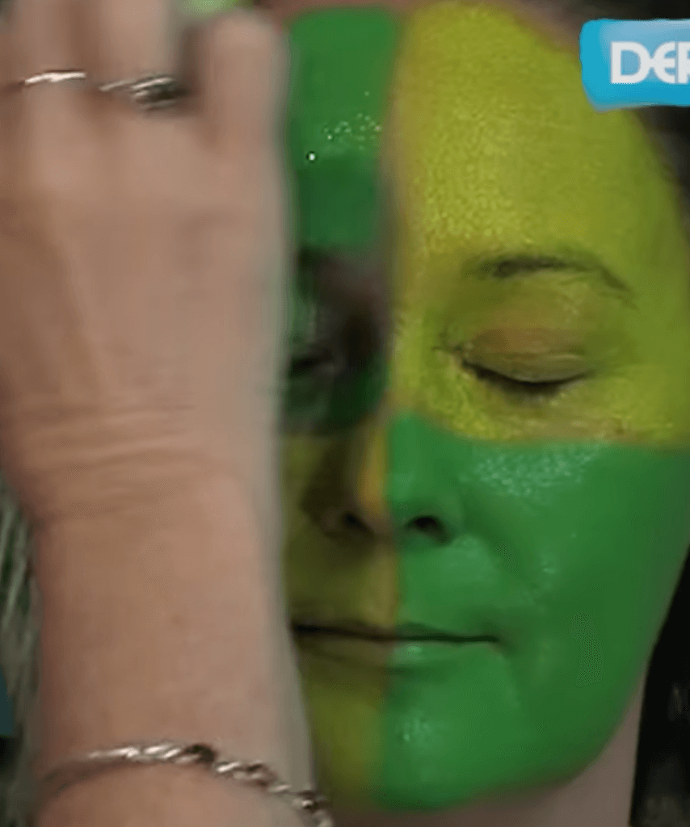 STEP SIX | FINAL CORNER
Complete the same steps done previously to outline and fill in the last corner with green paint and a sponge.