Your Dynamic Snippet will be displayed here... This message is displayed because you did not provided both a filter and a template to use.

ABOUT DERIVAN SCREEN PRINTING INK
Derivan Screen Ink, a water-based, non-toxic silk screen printing ink formulated for textiles, is available in 28 colours. It is highly pigmented and has superb detail when applied. You can use Derivan Screen Ink on various materials, including tank tops, sweatshirts, hoodies, and t-shirts, in addition to canvas and other materials. It's water-based, so it's safe to use for screen printing projects in schools and at home—Derivan Screen Ink with silkscreen frames and for hand painting fabric and dyeing techniques. The colours are intermixable giving you endless colour mixing opportunities.
Key Features:

Water-based screen printing ink

Non-toxic

Clean up with soap and water

Excellent rub resistance

High lightfastness ratings
Perfect for:

Use on a wide variety of fabrics,

such as cotton, bamboo and hemp

Garments and homewares

Fabric painting

Tie-Dye Techniques

SILK SCREEN PRINTING TECHNIQUES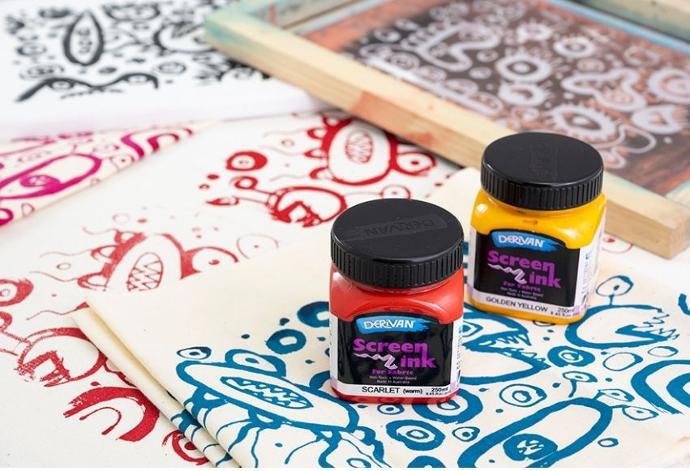 Hot Tip: Use Derivan Screen Ink for Tie Dying!
Tie-dying with Screen Ink
Derivan Screen Ink is also the perfect choice to create beautiful patterns using the Tie Dye technique.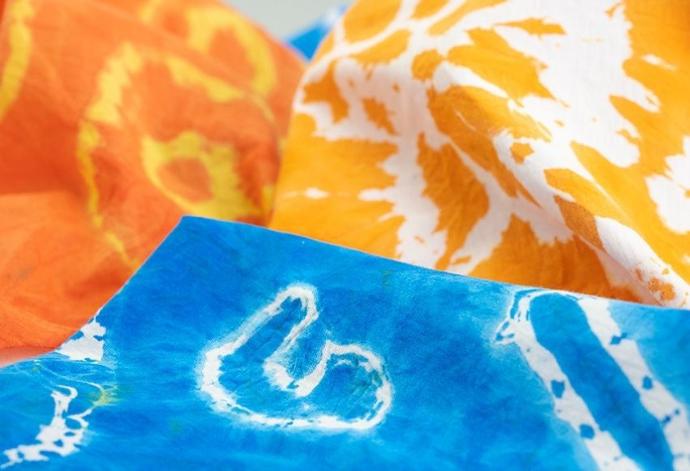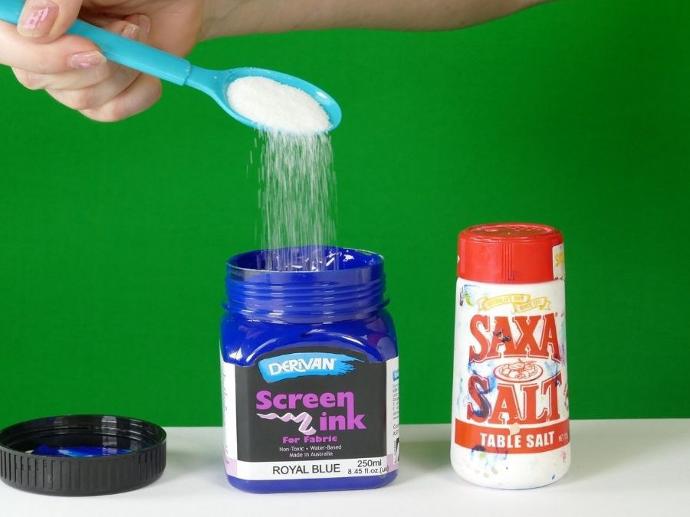 Step 1.
Add 1 heaped teaspoon of table salt to a 250ml of Screen Ink of a colour of your choice and stir.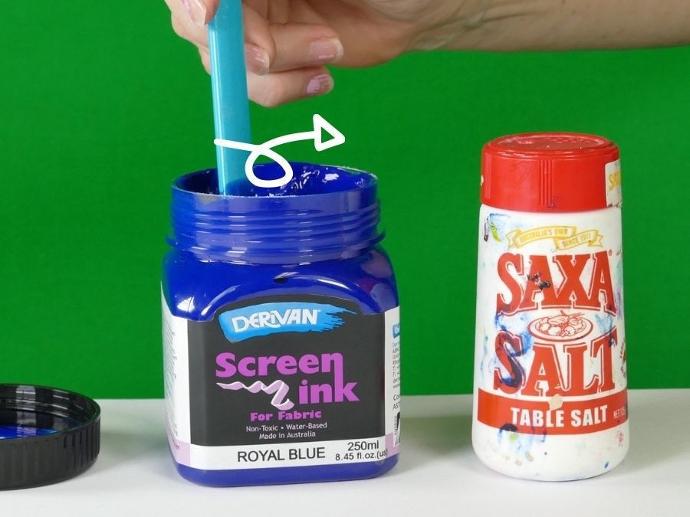 Step 2.
It takes quite a bit of stirring - the mixture should become as thin as water - which is excellent for painting on fabric. Of course, to dye with, you will need to add water; how much water will depend on the choice of colour you are using and how strong you want it to be. Start with 1 part of mixed Screen Ink to 10 parts water for an intense dye colour - or reduce the colour strength as desired by adding more water.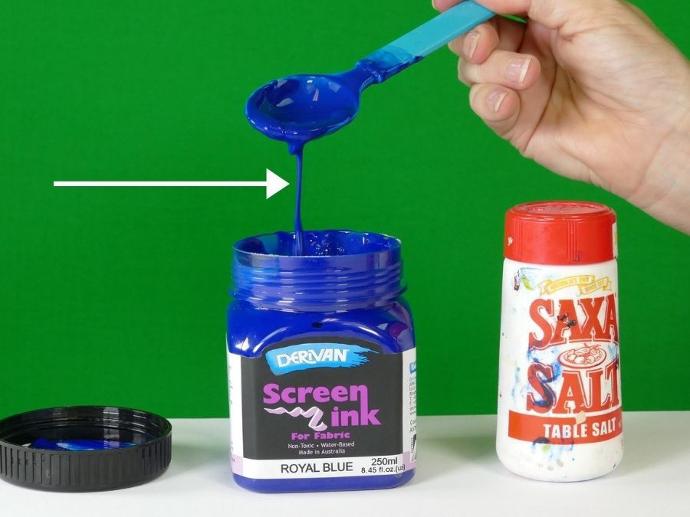 Step 3.
The mixture should become as thin as water! You can add more water to this mix to adjust how thin and intense you would like this dye.
NB - the method of adding salt to thin does not work with the Screen ink White or Fluro colours
And don't forget to heat set once you have finished your project.


SCREEN PRINTING TOOLS
There are many ways to screen print, but you must have basic equipment to produce a wide range of images. A screen printing frame is essential to place your design. You will also need a squeegee (or blade) to pass across the silk screen frame. Derivan has two sizes of frames with matching squeegees available in A4 and A3.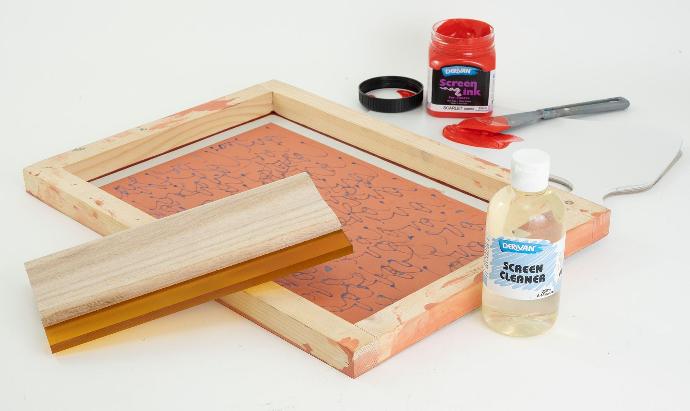 SCREEN PRINTING KITS & SETS
Derivan silk screen sets include all the necessary materials to try your hand at silk screen printing. Learn how to make your silk screen designs using Derivan drawing Fluid and Derivan Block, or have a look at our Complete Screen Printing Sets for Fabric or Paper.