DERIVAN FACE PAINT & BODY PAINT
FACE & BODY GLITTERS | THEMED SETS | BRUSH SETS
Safe, non-toxic paint for use on the face and body.
From the manufacturers of the first liquid face paint products in Australia and formulated to the highest standards, conforming to all government regulations and requirements (including Australian and EC cosmetic regulations, and Australian Standard 1647.3).

The complete face and body painting system is designed as a drama and theatre paint which can be used for fetes, fairs, children's parties, sports events and wherever face and/or body painting is required. Effectively and easily transform familiar faces into pirates, princesses, cowboys, monsters and more with the Derivan Face and Body Paint System of Colours, Themed Sets, Fake Blood, Crayons and Auxiliaries.

DERIVAN FACE PAINT & BODY PAINT
---

Our Face Paint and Body Paint are designed as a drama and theatre paint which can also be used for fetes, fairs, children's parties and wherever face and/or body painting is required.
Derivan Face & Body Paint range of colours are available in 9 standard bright colours, 6 fluorescent colours, 3 metallic colours, all packaged in 40ml and 250ml jars.
Also in this range you will find 12 shimmering glitter colours packaged in a convenient 36ml squeeze bottle. For a complete list of colours and size availability click on link "Colours & Sizes" on right hand side panel. FACE PAINT & BODY PAINT PROJECTS
If you love face painting, we have face paint projects for you! In our projects, we'll show you how to use different products to create a variety of beautiful designs.
we have a bunch of projects from Batman face paint project through to unicorn face paint design, using Australia's favourite face paint Derivan Face and Body Paint FLURO FACE Paint
---
Explore the world of fluorescent face paint! fluro face paint is an easy way to create a unique look at your next event or party. Check out some of our favourite glow in the dark face paints. Colours available are fluro yellow, fluro orange, fluro pink, fluro red, fluro blue and fluro green.
BUY Fluro face paint and body paint
WHAT ABOUT THE FLURO SET? | UV FACE PAINT | NEON SET
The fluorescent pigment in our Derivan Fluro Face Sets is completely man-made. Basically, manufactured fluorescent dye is added to largest amounts of resin that is then left to dry before being ground to a fine powder to form fluorescent pigment. This pigment is then added to a standard paint base.
Although fluorescent face paint can look somewhat subdued in ordinary daylight, their glowing qualities are brought to life with the use of a black light, also referred to as a UV (ultraviolet) light. These black lights actually emit large amounts of ultraviolet light that cannot be seen by the naked eye, and as they are perceived as 'black'.
The paint absorbs the ultraviolet light from the bulb and then and re-emits it in visible wavelengths that we see as fluorescent colours.
WILL FLUORESCENT PAINTS GLOW IN THE DARK WITHOUT THE USE OF A BLACK LIGHT?
Unfortunately no. Fluorescent paint is not to be confused with phosphorescent or 'glow in the dark' paint, the latter being clear in daylight, emitting a pale green glow at night without the use of a specific black light. This is similar to the way fluorescent paints emit their glow, except the visible light glows for a longer period.

DERIVAN FAKE BLOOD
---
Derivan Fake Blood (Body Paint) is a realistic imitation blood product suitable for theatrical professional applications and home use. It has the same texture and consistency as real blood, flowing and drying in a similar fashion. This pleasant-smelling liquid can be used in conjunction with products that create fake cuts and scrapes.
Available in 36ml or 135ml squeeze bottle, 500ml , 2 Litre Eco-Pak and Fake Blood Kit. DERIVAN FACE & BODY PAINT SETS
---
WHAT IS IN THE DERIVAN FACE PAINT SETS?
Included in each kit are combinations of 40ml jars of face paint and 36ml Glitters for the beginner or professional face painter. In addition to the paints, each kit also contains a face painting sponge and two paint brushes, plus face paint ideas to get you started. All colours are intermixable and clean up in water. Choose from Starter Set, Fluro Party Set, Fairy Princess, Cowboys & Pirates, Butterflies & Flowers, Superheroes, Monsters & Ghouls, Animals, Aussie, Spooky or the NEW Zombie Set. Looking for more face paint supplies for Halloween? Check out our compact 12ml Applicator Sets - Starter Set - Zombie Set - Spooky Set. 5 Easy Face Paint Ideas for 2021
Are you Halloween ready? If you are thinking of face paint ideas We have you covered, here are five popular and easy face paint designs to get you started. We have even provided links to some short and easy to follow videos that will have you face painting like a pro.
DERIVAN FACE & BODY GLITTER
---
Derivan Face & Body Glitter is a safe, non-toxic paint for use on the face and body.
It is designed as a drama and theatre paint which can also be used for fetes, fairs, children's parties and wherever face and/or body painting is required.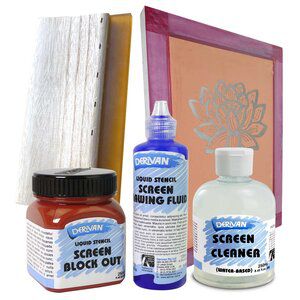 FACE & BODY APPLICATOR
---
Australian owned and made, these Derivan Face and Body Supporter Sticks have been created using the highest quality cosmetic ingredients. Quick to apply by adults and children alike. No mess, no extra tools are necessary (although you can use a brush or sponge to get creative).
Available in 27 Colours.
With this new unique 12ml applicator you can get fast, easy supporter designs in minutes. Derivan Face and body paint conform to the highest and all Australian regulations, standards and requirements for cosmetic products.
All are non-toxic and safe to use on children. The range is full of bright, vibrant colours with superior coverage, that dry quickly and wash off easily in warm soapy water. NB suitable clothing should be worn as some staining may occur.