BATMAN FACE PAINT DESIGN
Mastering professional face painting designs may seem daunting. However, with a bit of practice and following this guide, anyone can learn how to paint this fantastic Batman design. Following Derivan's step-by-step instructions, you will learn tips and tricks, which will be helpful whether you have never painted before or are looking for new inspiration.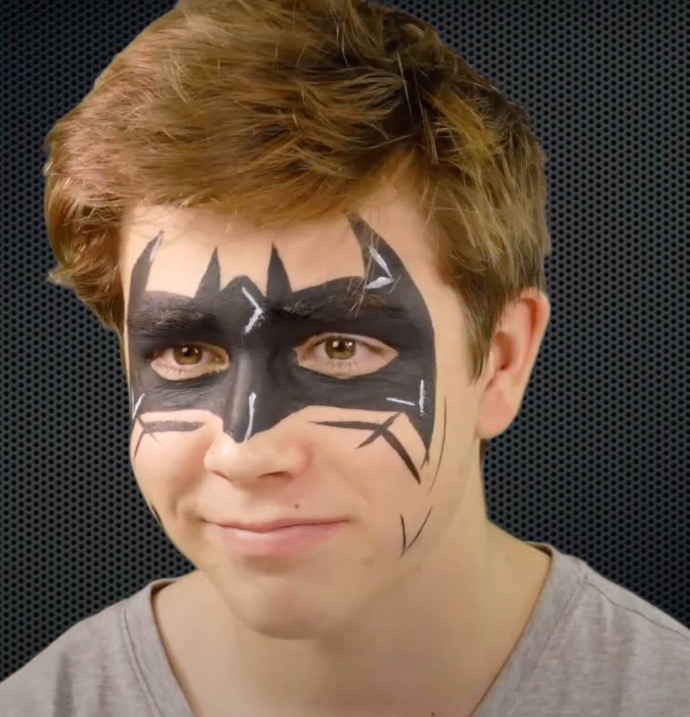 YOU WILL NEED
Before starting your Batman face paint design, ensure you have all the necessary supplies.
A clean, well-lit workspace

A disposable surface to protect your workspace

A mirror for easy visibility

Smock or apron to protect your clothes

Disposable gloves for cleanliness
You're ready to begin when you're sure you have all the necessary tools!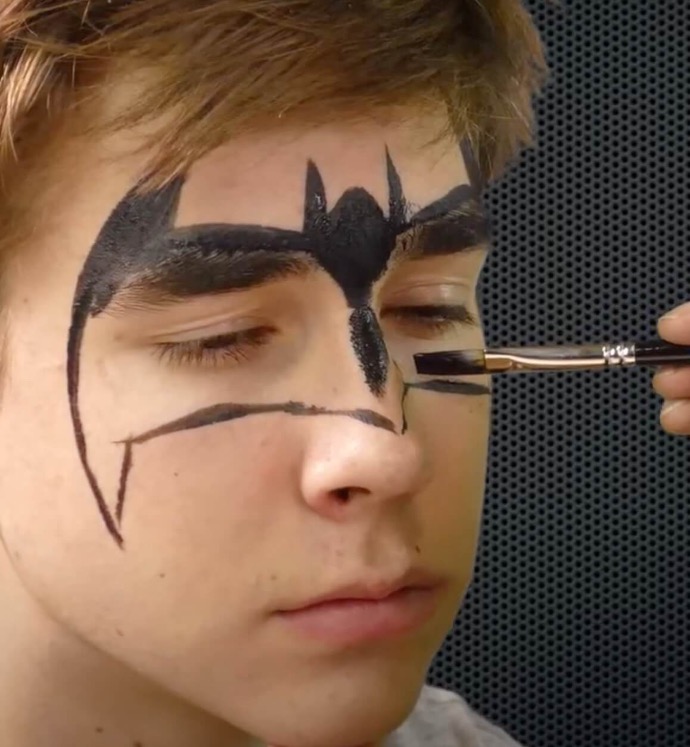 STEP ONE | BAT OUTLINE
Using a loaded flat brush and black face paint, outline the shape of Batman's mask around the eye and nose area, using the image as a guide for the general shape. Fill in this outline with the same black face paint, avoiding the eyes to achieve the look of an eye mask.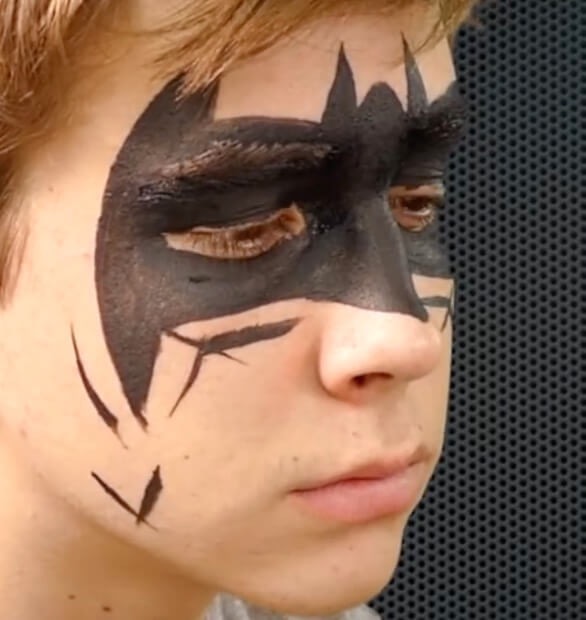 STEP TWO | BLACK BAT DETAILS
To create a unique design and add movement, paint lines around the outer edges and corners of the mask design, and make sure to keep these lines sharp. When creating these lines, you may turn the brush to achieve dynamic thickness in the strokes.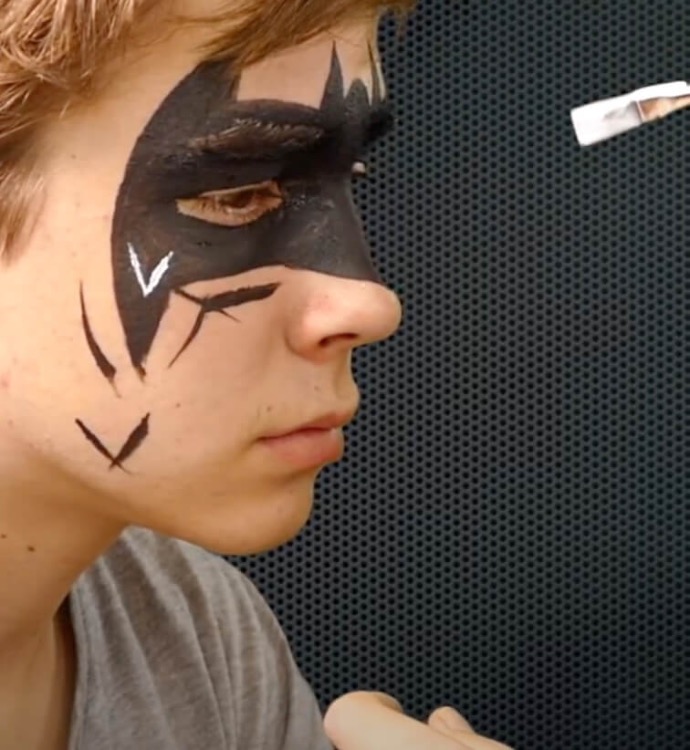 STEP THREE | WHITE BAT DETAILS
After loading the brush with white face paint, some white line work can be added to the design. This will create depth within the design and contribute an interesting aspect that is unique and makes it pop.
Tips to make your next Batman face paint design even better
There are many ways to improve the design of Batman's face paint. For example, You can mix up a grey to give a more three-dimensional look and add highlights and shadows to create a sharp look.
Practice your Batman designs
As you can see, creating a Batman face paint design isn't difficult, but it does take some practice. If you follow the tips and steps outlined in this guide, you'll be a pro in no time. With a bit of practice, you'll be able to create really cool face paint designs easily.