​CHRISTMAS HOLLY FACE PAINT DESIGN
This Christmas design is a super easy and cute design perfect for season festivities. Christmas is the time to appreciate friends and family, and making art can be a great way to spend this time. This guide can help you create a gorgeous, professional looking design whether you're super experienced or you're new to face painting, and with a little practice you'll be able to create really cool designs for and with your loved ones for the giving season .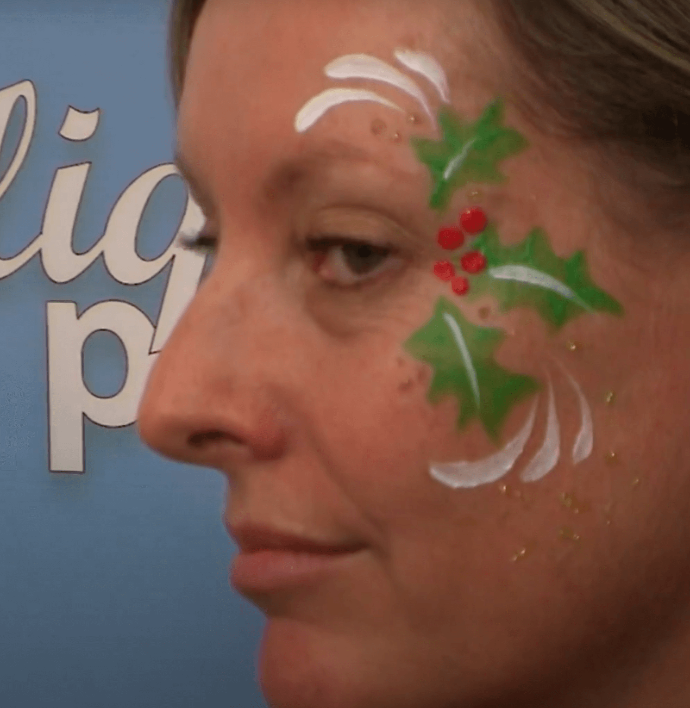 YOU WILL NEED
Before starting your Christmas face paint design, ensure you have all the necessary supplies.
A clean, well-lit workspace

A disposable surface to protect your workspace

A mirror for easy visibility

Smock or apron to protect your clothes

Disposable gloves for cleanliness


You're ready to begin when you're sure you have all the necessary tools!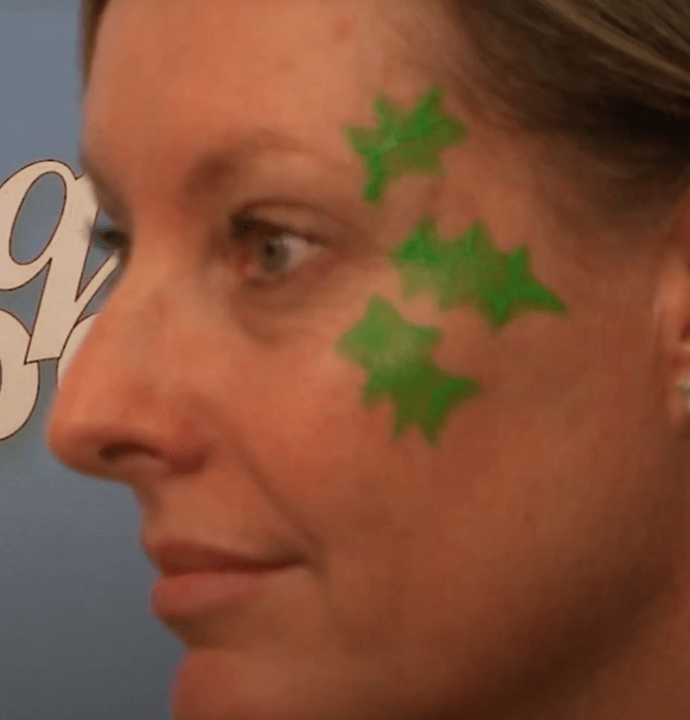 ​STEP ONE | HOLLY LEAVES
Begin this design by loading a round brush with green paint, and create the outline of the holly leaves by moving the brush in and out to form these spikes.
Create three leaves that spread outwards to the edge of the face from the outer eye.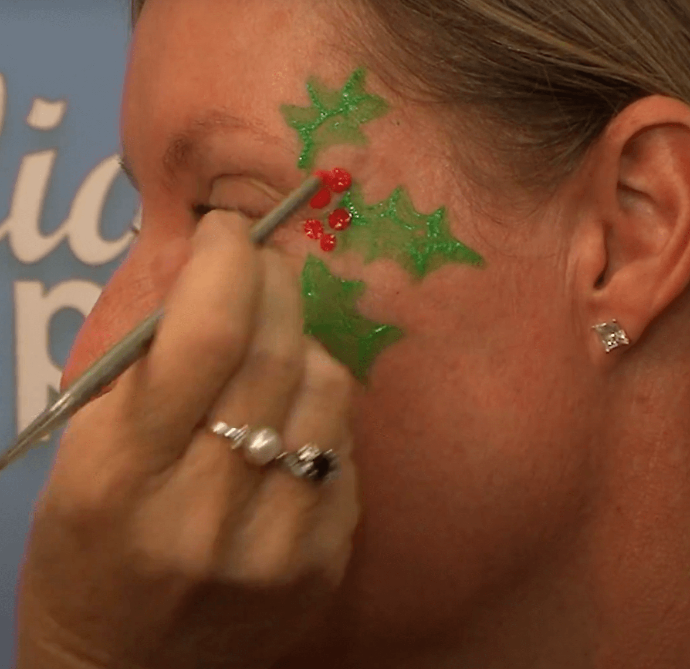 STEP TWO | BERRIES
Dip the opposite end of the round brush in red paint and use this to create circular dots in groups of three, and spot these around the area that the three leaves converge, or around the outer eye. area.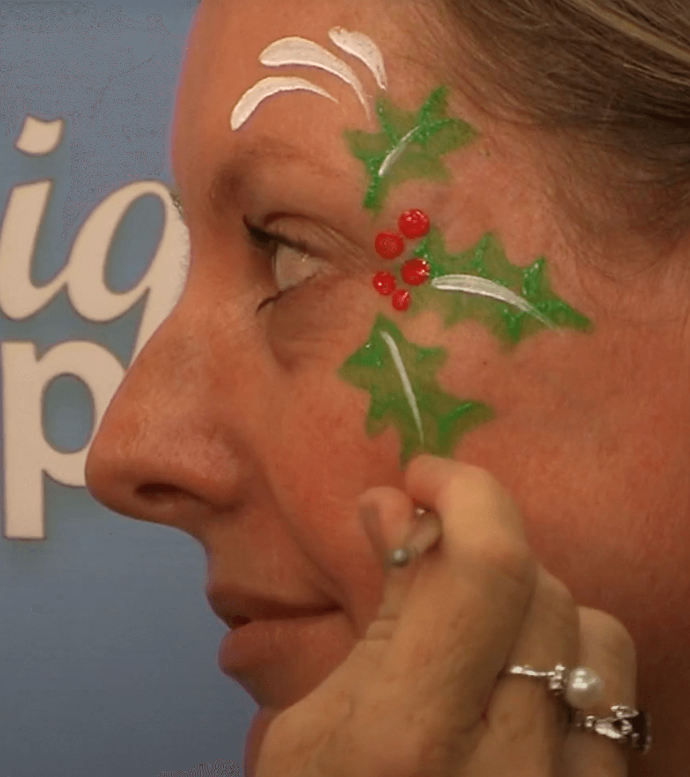 ​STEP THREE | WHITE DETAILS
Using a round brush, create light white strokes through the centre of each holly leaf, outwards towards the edge of the face.
Use a round brush to create comma-like strokes just above the design, curving the lines and applying more pressure at the start of the stroke to achieve this. Repeat this process below the design to achieve this elegant white detail.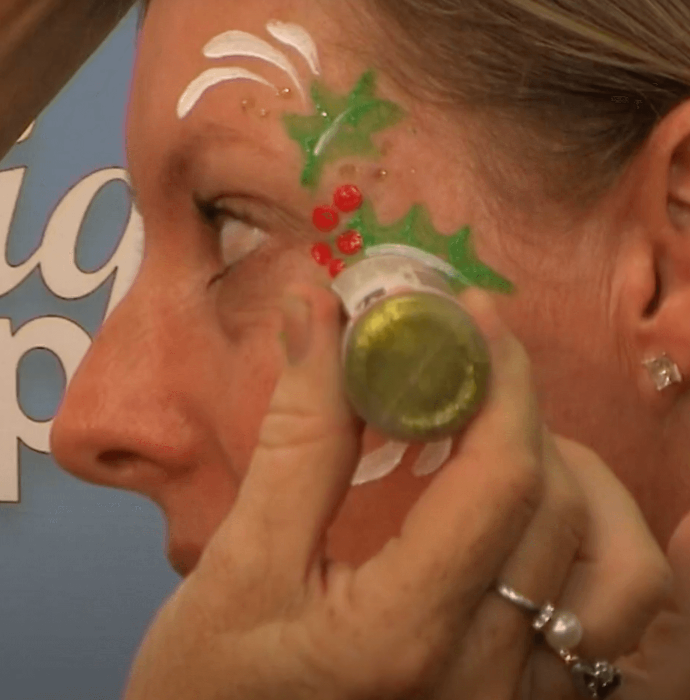 STEP FOUR | FINISHING TOUCHES
Using gold Derivan Kindy Glitz, add small gold dots to any areas of the design that could use extra detail and sparkle.

Practice your Christmas holly designs
As you can see, creating a Christmas face paint design isn't difficult, but it does take some practice. If you follow the tips and steps outlined in this guide, you'll be a pro in no time. With a bit of practice, you'll be able to easily create gorgeous christmas face paint designs. With these tips and tricks, you'll soon have butterflies fluttering on your clients' faces in no time!