Master the Art of Fabric Painting

Want to create Wearable Art?
.Discover the world of fabric painting and transform ordinary garments into wearable art with Derivan Acrylics. From choosing the suitable fabric to mastering essential painting techniques, our comprehensive guide will help you create stunning, long-lasting designs. With the addition of Derivan Fabric Fixative, your painted creations will withstand laundry detergents and regular machine washing, ensuring your wearable masterpieces remain vibrant and intact.

Unlocking the Potential of Airbrushing on Fabric with Fabric Fixative ​
Master the art of airbrushing on fabric by finding the ideal Derivan Acrylics and Fabric Fixative ratio. Mix up to 2 parts Fabric Fixative with 1 part Derivan Acrylics for optimal results, creating a thin consistency that flows seamlessly through your airbrush. This carefully balanced mixture allows you to quickly produce intricate, eye-catching designs on fabric. Remember to follow our heat-fixing instructions to ensure the longevity and vibrancy of your airbrushed artwork, even after multiple washes.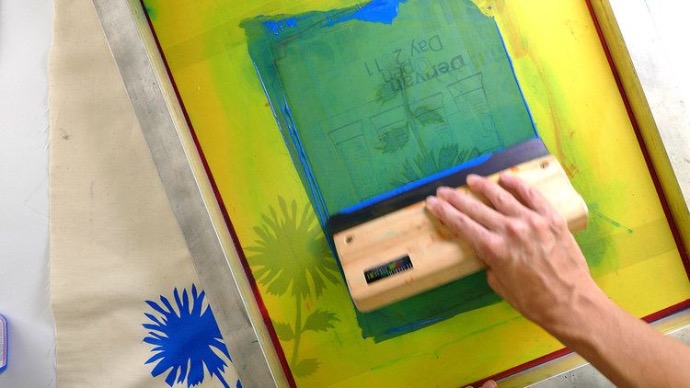 Mastering Screen Printing on Fabric with Derivan Screen Inks
Unleash your creativity and elevate your fabric projects with the vibrant and permanent finish of Derivan Screen Printing Inks. Screen printing, or silk screen printing, is a versatile and popular technique that involves transferring ink through a mesh or screen onto a fabric using a squeegee. This method allows for striking, lasting results on various fabrics.

To ensure success in your screen printing endeavours, it's crucial to select a compatible silkscreen system that can withstand water-based products, such as Derivan Screen Inks. Equip yourself with high-quality Derivan Silk Screens and Squeegees, explicitly designed to enhance your screen printing experience and deliver impressive results. By mastering this technique and using the right materials, you'll be able to create stunning, durable fabric designs that truly stand out. Explore our Derivan Silk Screens and Squeegees range on our for the perfect additions to your screen printing toolkit.

Selecting the Appropriate Mesh Size for Silkscreen Printing on Fabric
When silk screen printing on fabric, selecting the right mesh size is essential to achieve optimal results. For fabric printing, a mesh size of 120 MESH/43T is recommended, as coarse meshes like this are more effective for printing on textiles. This is because fabrics are more absorbent, requiring a larger mesh to accommodate the increased ink application. On the other hand, when printing on paper, opt for a finer mesh size, such as 200 MESH/70T, which offers lower absorption rates and better detail in the finished print.

Selecting the Ideal Fabric Types for Successful Fabric Painting

Choosing the suitable material is essential when painting on fabric to ensure optimal results. Absorbent fabrics are best suited for this purpose, as they readily absorb the paint, improving washability and durability. Avoid using waterproof materials, as they can inhibit paint penetration, affecting your artwork's final appearance and longevity.

Steer clear of wool unless thoroughly cleaned, as the natural lanolin in thread can repel water-based colours. Additionally, fabrics containing starch, size, fillers, softeners, or creaseproof treatments should be washed before painting or printing to improve paint adhesion. Be cautious with materials that have waterproofing treatments, as they may result in mottling, poor colour adhesion, or patchy printing and may not remain wash-proof.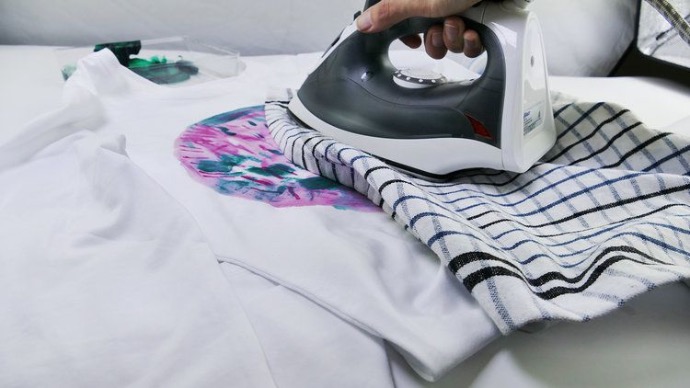 A Guide to Heat Fix Times and Temperatures for Various Fabric Types

When heat-fixing your fabric artwork, it's essential to use the appropriate times and temperatures for the specific fabric type. While heat-fixing times and temperatures can vary, here's a general guide to help you achieve the best results:

Cotton, calico, linen, rayon: 4-5 minutes at 140°C-180°C
Synthetics, nylon, polyester, tetron, acrylic: 5-8 minutes at 115°C-130°C
For critical projects, performing a test on your chosen fabric is highly recommended to determine the optimal temperature and time for heat-fixing without causing scorching. Create a test strip, heat-fix it according to the guidelines above, and then wash it in a heavy-duty cycle to ensure the image remains fast and vibrant.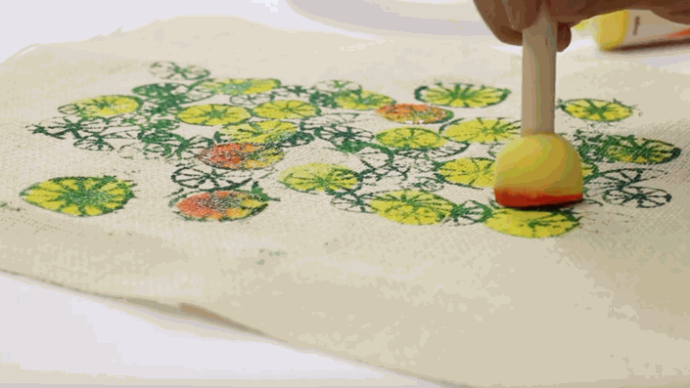 ​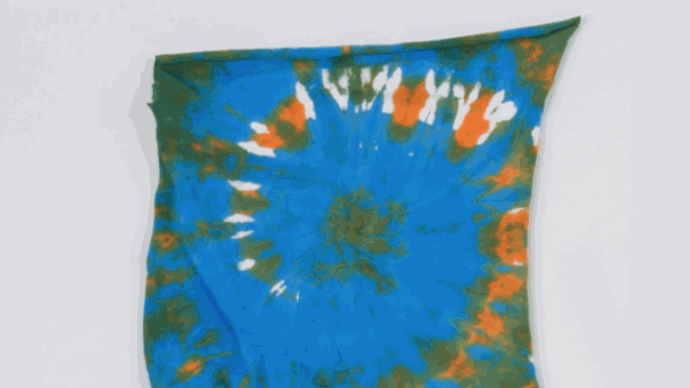 ​