FLOWER FACE PAINT DESIGN
This beautiful face paint design is a quick and easy look that can be used as a central attraction or the perfect accessory to any costume. It can be easily customised to suit you or your clients preference, and can be a simple design for beginners, or easily advanced to create a complex design for those with more practice. This look can be perfect for any festivities, or just a fun activity to do with friends and family.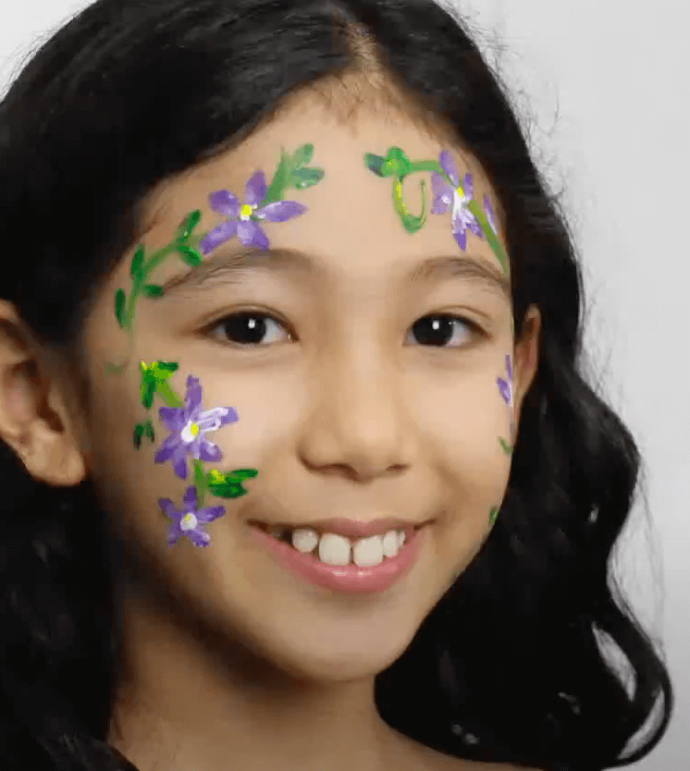 YOU WILL NEED
Before starting your butterfly face paint design, ensure you have all the necessary supplies.
A clean, well-lit workspace

A disposable surface to protect your workspace

A mirror for easy visibility

Smock or apron to protect your clothes

Disposable gloves for cleanliness
You're ready to begin when you're sure you have all the necessary tools
​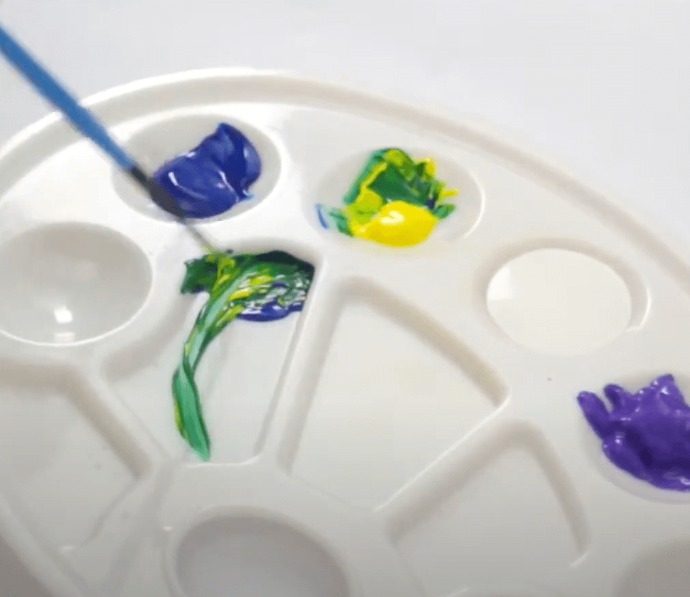 STEP ONE

| PREPARE YOUR COLOURS

Begin this design by combining the blue and yellow face paint, to create a green colour that you like.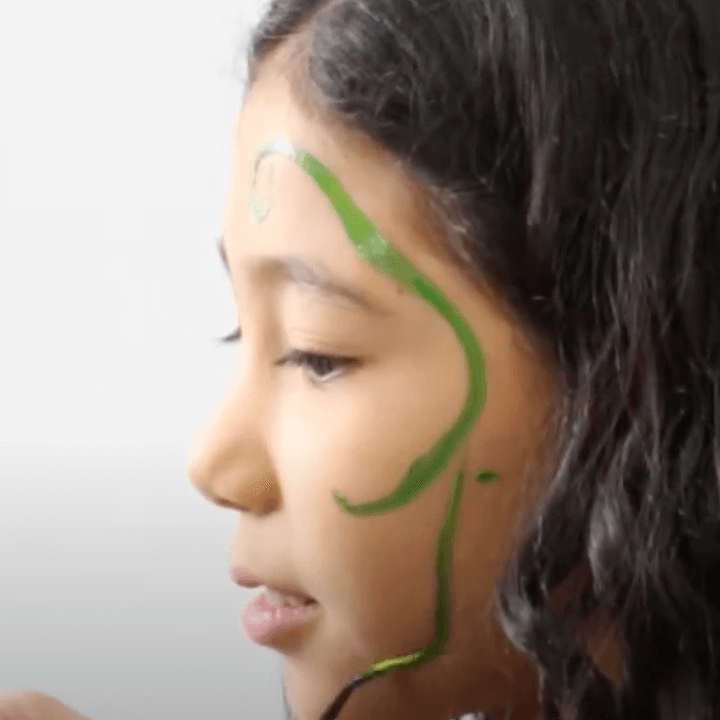 STEP TWO

| STEMS

Using a liner brush and the green paint you have created, paint curving lines around the face as desired, as these will form the stems for the flower design.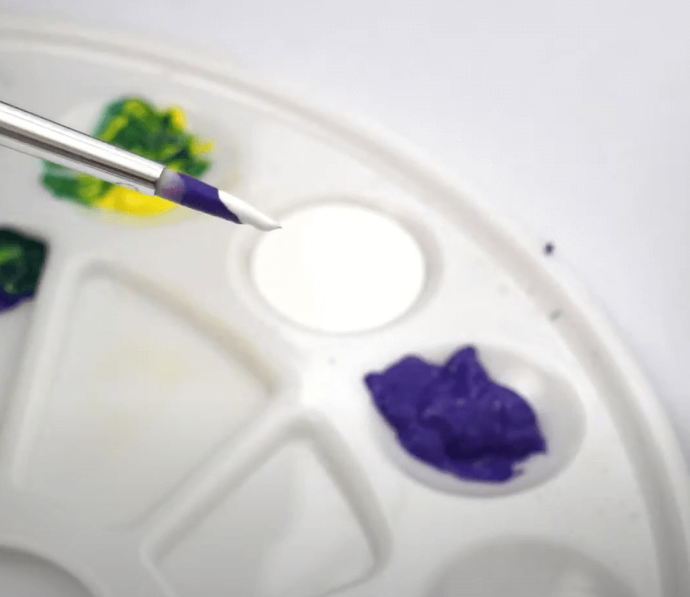 STEP THREE

| PREPARE YOUR BRUSH

Double load a round brush by covering the brush with purple paint, then dipping the tip into the white paint. Try not to mix the colours too much, just dip it to coat the tip of the brush.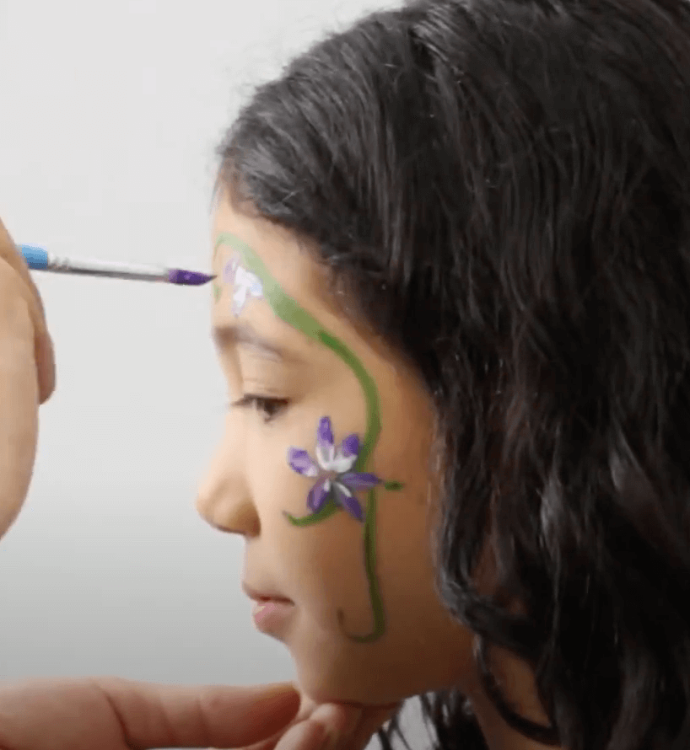 STEP FOUR

| FLOWERS

Create the flowers by pressing the double loaded brush against the skin and then lifting it off, creating a multicoloured petal shape. repeat this technique around in a circle, enduring the white tip is facing towards the centre for each petal. Create these flowers at points along the stem to create the design.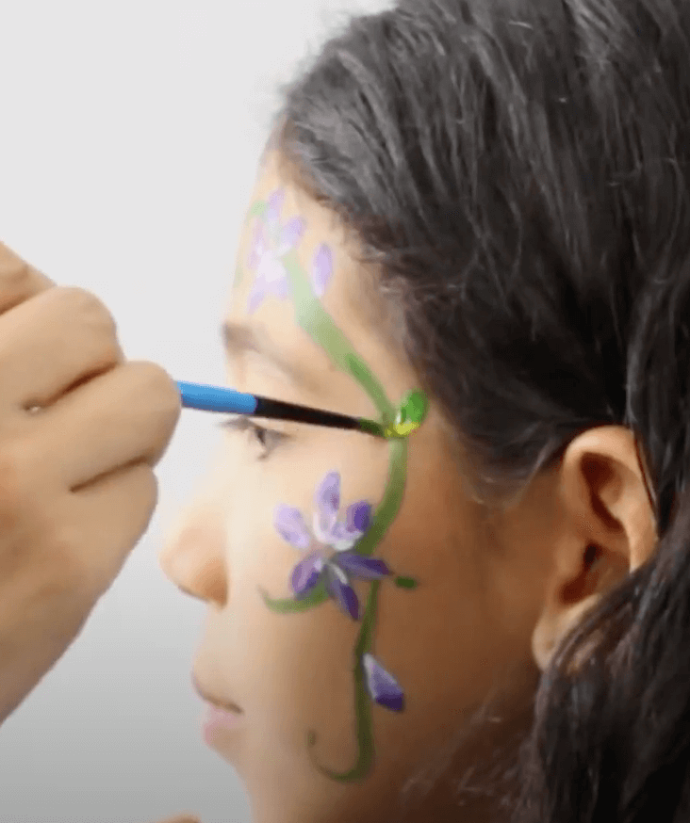 STEP FIVE

| LEAVES

Repeating the technique of double loading the brush, coat it first in yellow paint, then dip the end in the green paint you mixed earlier. Create leaves along the stem lines by using the petal technique, and do this to fill empty areas of the design.
Tips to make your next flower face paint design even better
There are plenty of ways to improve your next flower face paint design. For example, including multiple differently coloured flowers, such as combining yellow and orange flowers along with pink and white flowers in one design. Additionally, for an advanced design, you may triple-load the brush, by applying three colours rather than two, to create the petals.
Practice your flower designs
As you can see, creating a flower face paint design isn't difficult, but it does take some practice. If you follow the tips and steps outlined in this guide, you'll be a pro in no time. With a bit of practice, you'll be able to easily create beautiful flower face paint designs.