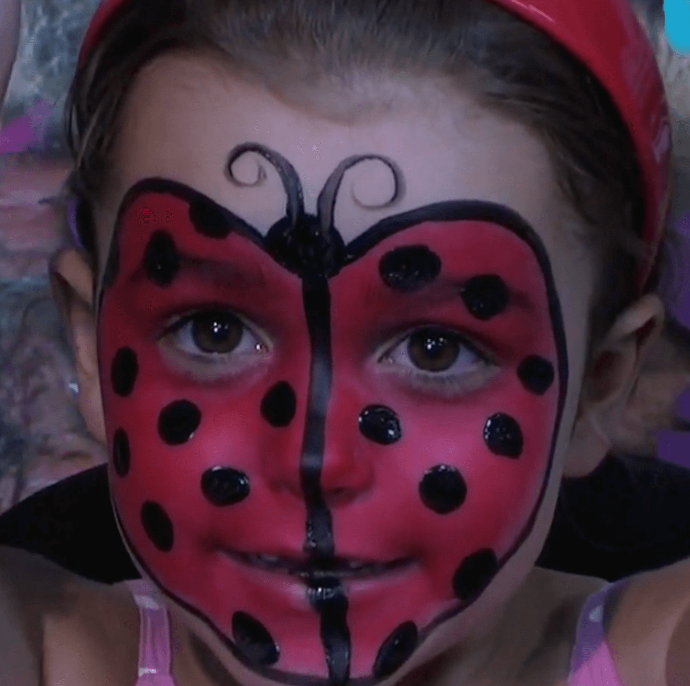 LADYBUG FACE PAINT DESIGN
This super cute ladybug or ladybird design is perfect for a cute costume, birthday party, or celebration. The simplicity of this design, along with the small number or tools required, provides a super easy but effective look, and thanks to this guide it only takes a little bit of practice, patience and fun to recreate it, whether you're a beginner or just looking for new inspiration.

YOU WILL NEED
Before starting your ladybug face paint design, ensure you have all the necessary supplies.
A clean, well-lit workspace

A disposable surface to protect your workspace

A mirror for easy visibility

Smock or apron to protect your clothes

Disposable gloves for cleanliness


You're ready to begin when you're sure you have all the necessary tools!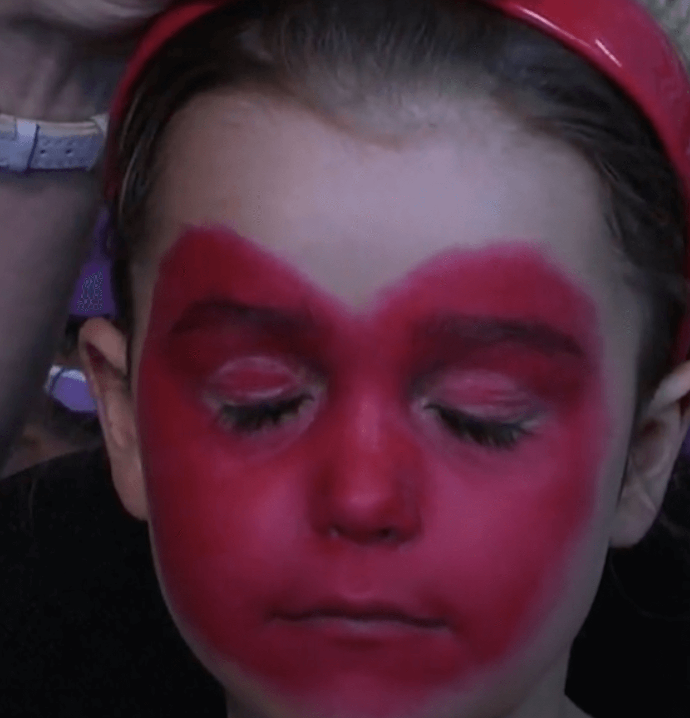 STEP ONE | RED LADYBUG BASE
Using a sponge and red face paint, create the lady bug base by dabbing the paint on, covering most of the face. Avoid the edges of the face, and, above the eyebrows, create a shape that is similar to the top of a love heart, as shown in the picture.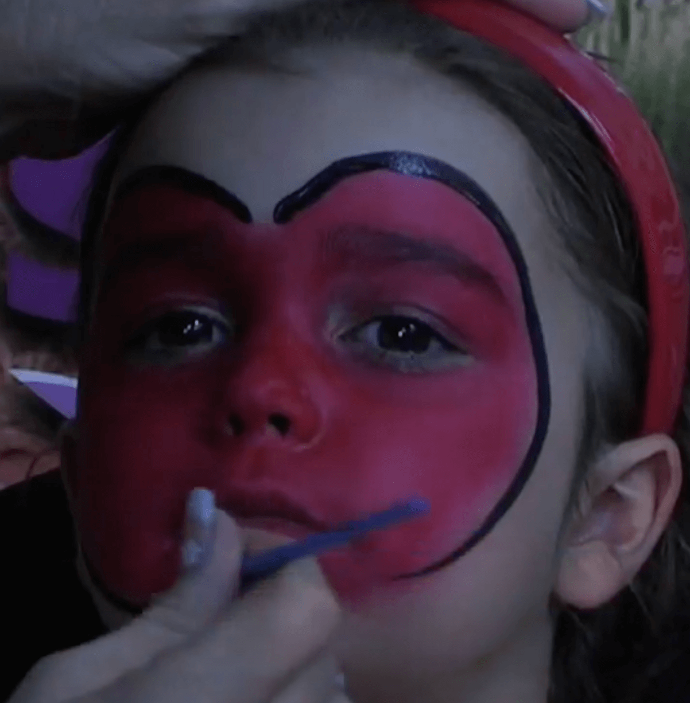 STEP TWO | OUTLINING THE LADYBUG
Using a round brush, apply black paint around the perimeter of the red base, outlining the heart-like shape.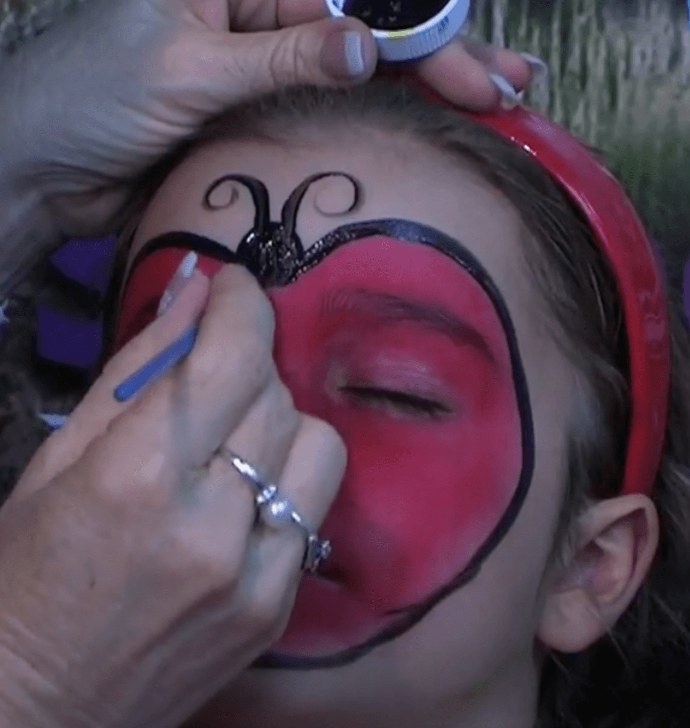 STEP THREE | LADYBUG HEAD
With this same brush and paint, create a circle at the bottom of the indent of the love heart, slightly above the area between the eyebrows.
From this circle, create two strokes upwards that spiral outwards, depicting the ladybug antennae.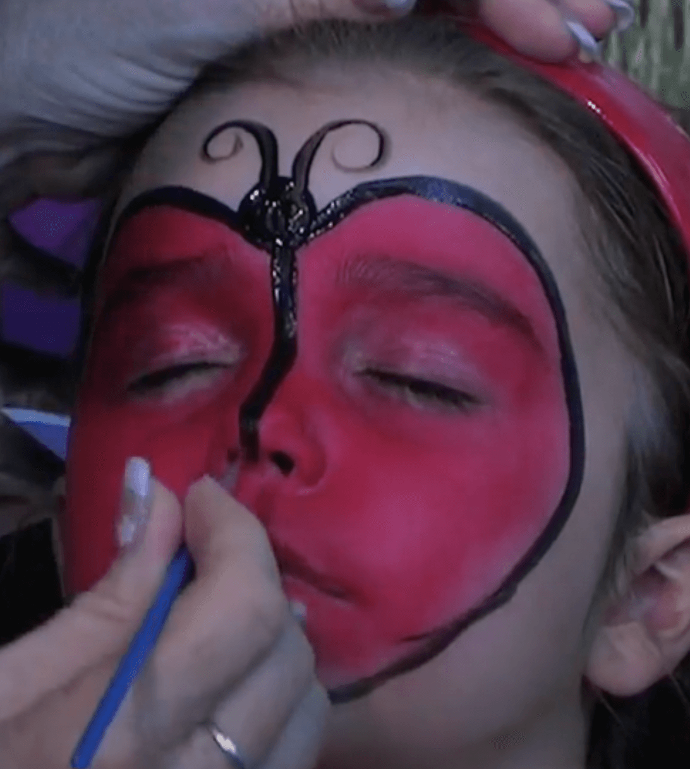 STEP FOUR | LADYBUG WINGS
From the centre of the ladybug head, paint a line vertically downwards, until it meets the bottom of the ladybug outline.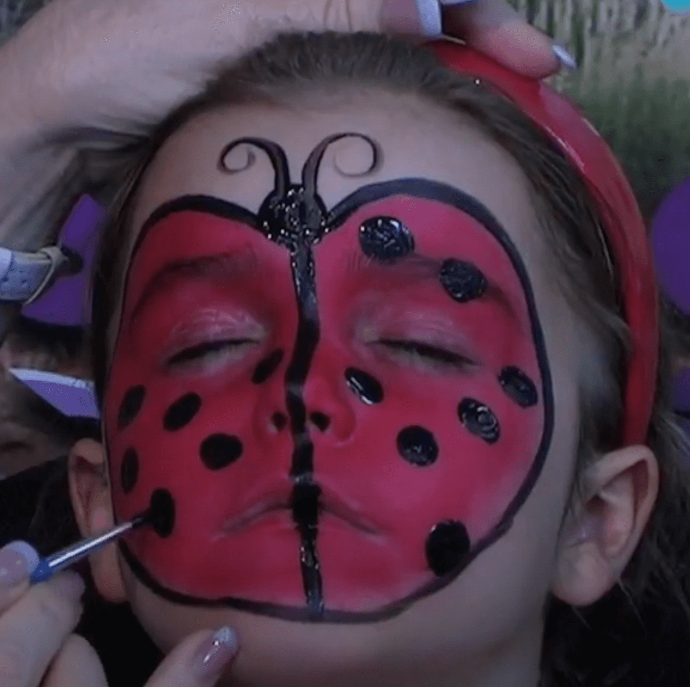 STEP FIVE | LADYBUG SPOTS
Paint small circles onto the red base, within the outline, to make the ladybug spots.
Tips to make your next ladybug face paint design even better
There are plenty of ways to improve your next ladybug face paint design. For example, if you're creating a ladybug for a child, you can add eyelashes or bigger antennae to make it appear cuter,
Practice your ladybug designs
As you can see, creating a ladybug face paint design isn't difficult, but it does take some practice. If you follow the tips and steps outlined in this guide, you'll be a pro in no time. With a bit of practice, you'll be able to easily create cute ladybug face paint designs.