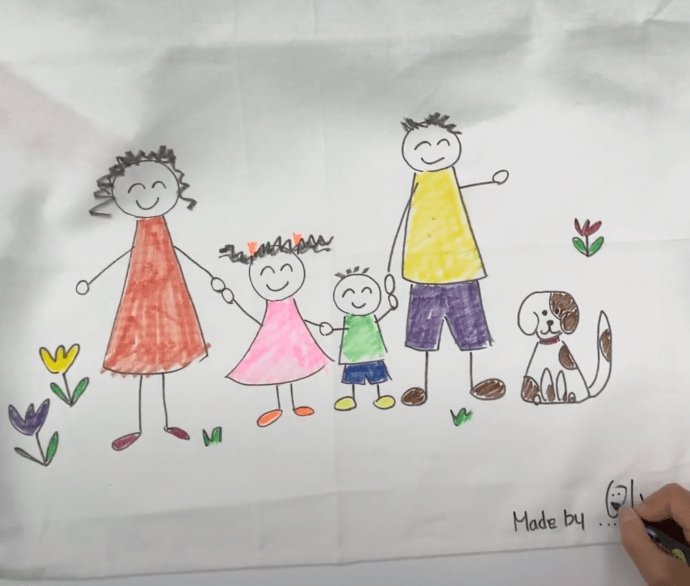 TEA TOWEL FABRIC ART DESIGN
Are you looking for a unique and thoughtful gift for your family? Look no further! This step by step project will show you how to craft the perfect handmade gift - a personalised tea towel! We'll walk you through the entire process, from using our double-ended fabric markers to creating your hand-drawn designs with fabric markers.
YOU WILL NEED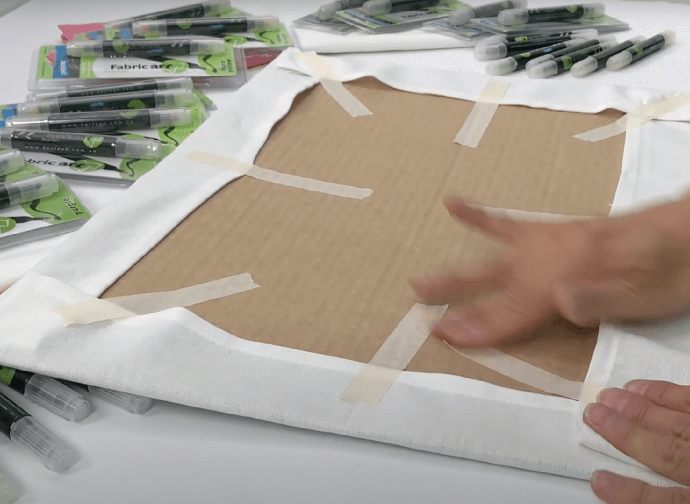 STEP ONE | PREPARING THE TEA TOWEL
Begin this design by folding each edge of a tea towel over a slightly smaller piece of cardboard, taping it in position at the back.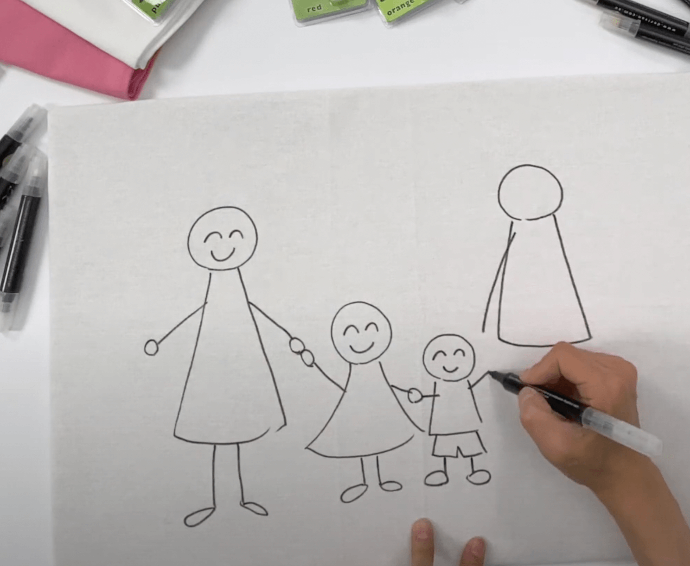 STEP TWO | OUTLINING YOUR DESIGN
On the front of the tea towel, use the round tip of the black fabric marker to outline your design. This design could include stick figures of family members such as the ones outlined in this image.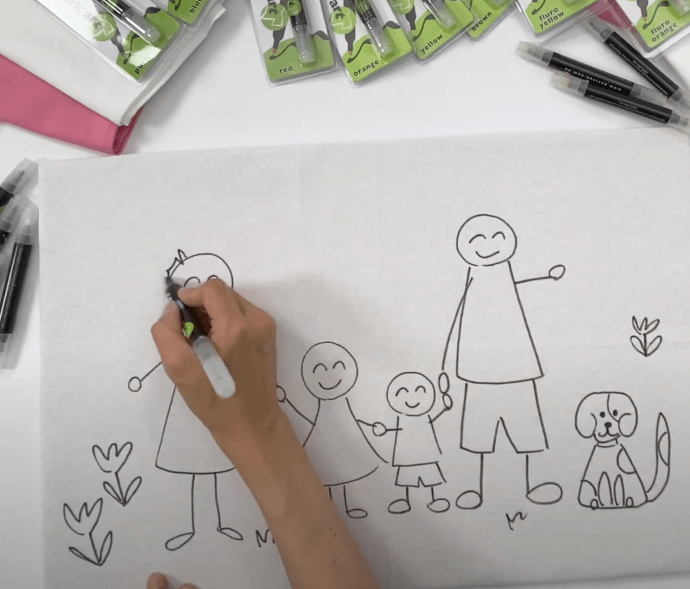 STEP THREE | ADDING DETAILS
Using this same fabric marker, add details such as hair and faces, and background features like plants and flowers. You may also like to include any pets you have in your family, and you can include any colour patches or details with this same pen.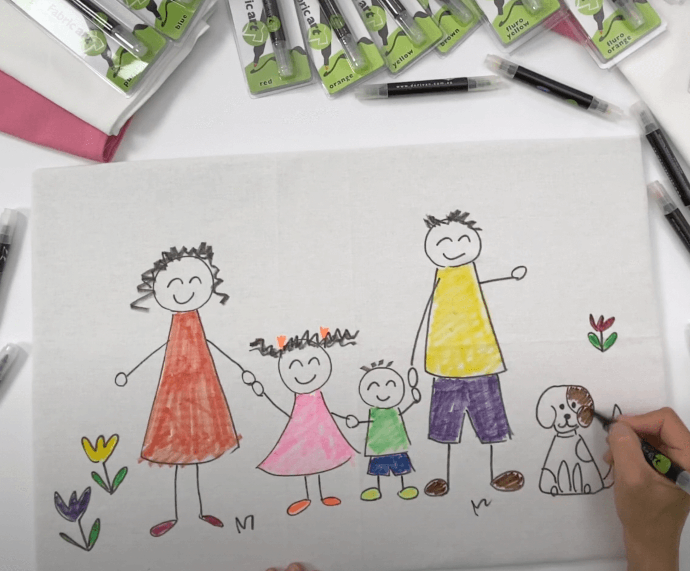 STEP FOUR | ADDING COLOUR
Using a range of fabric markers, add colour to the clothes, pets and background details in your design. You may even like to add a pop of colour to hair ties and shoes to create an extra fun design.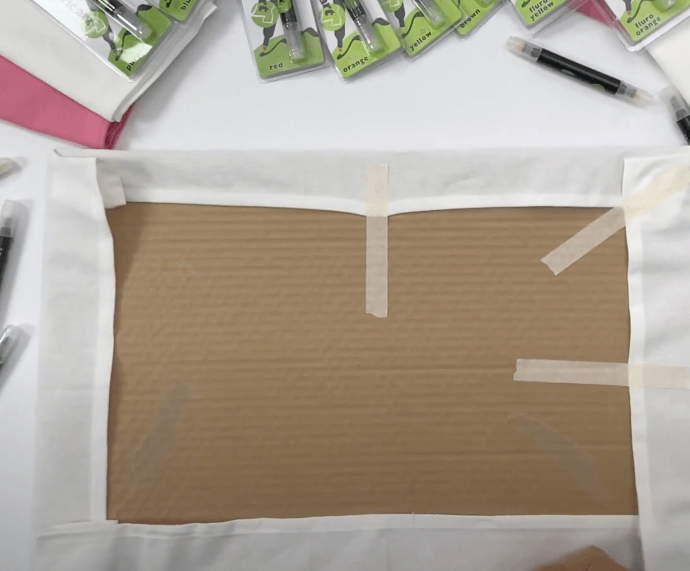 STEP FIVE | REMOVING TAPE
Turn over your tea towel and remove the tape that is holding the tea towel onto the cardboard to separate the two.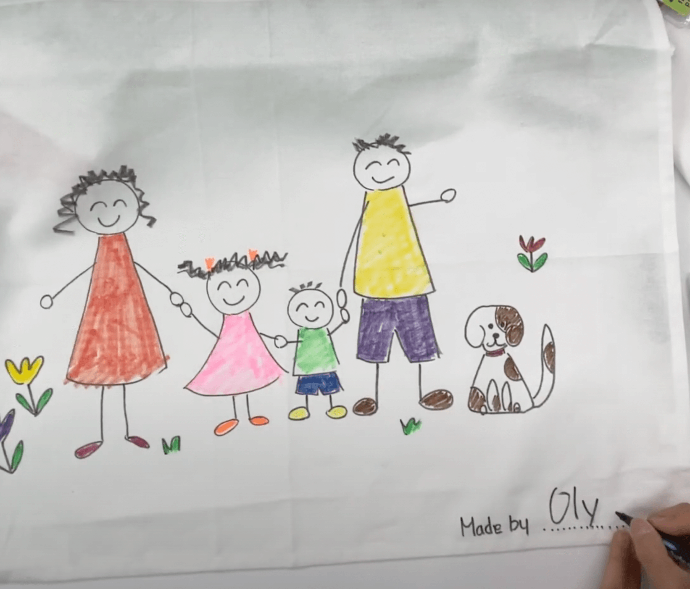 STEP SIX | FINAL TOUCH
Complete this design by unfolding the edges that were previously taped, and sign your work with your name or signature on this unfolded edge.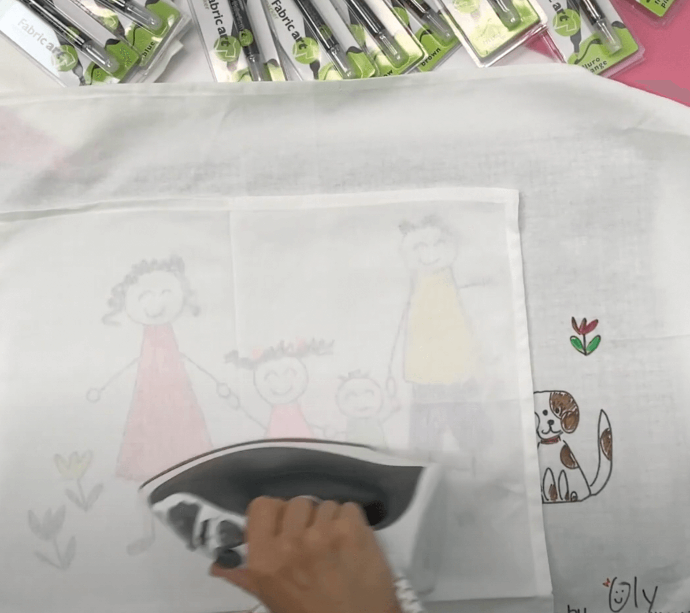 STEP SEVEN | HEAT SETTING THE DESIGN
To set this design place a piece of cloth over your artwork and iron it. This will heat set the design without damaging it by directly applying the heat.
Tips to make your next fabric art design even better
There are plenty of ways to improve your next fabric art design. For example,
Practice your fabric art designs
As you can see, creating a tea towel art design isn't difficult, but it does take some practice. If you follow the tips and steps outlined in this guide, you'll be a pro in no time. With a bit of practice, you'll be able to easily create amazing tea towel and fabric art.
For more art and craft inspiration, check out our Derivan Art Project page for more suggestions. We are continuously adding new content to this page to give you new ideas for your next project.