Fabric Paint / Fabric Art Paint
Buy Fabric Paint 


This water-based, non-toxic fabric paint is available in 13 colours and can be used safely in the classroom or home to hand paint t-shirts or other fabrics.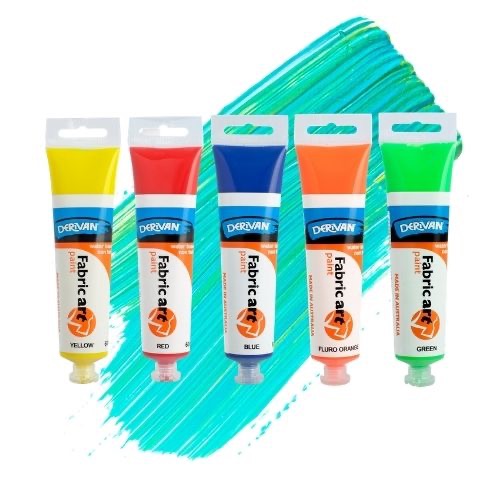 How to use Fabric Paint​
Our fabric paint is simple to apply. After painting a design, wait 48 hours, then iron the colour to ensure it stays colourfast after washing. You may combine a variety of colours to create different designs.

About our Fabric Paint 
The range consists of three fluorescent colours that become luminous under UV light and look great If you prefer to draw than paint, you may use the FabricMarkers to create hand-drawn designs. With its chisel and bullet ends, this marker is highly versatile. You may use the chisel tip to draw broad, flat lines or the bullet tip to draw shorter, consistent lines. Thanks to the transparent caps, you can see the colour no matter which ends you look at.

Clean Up
 Wash all utensils, brushes and hands with water and soap to clean.