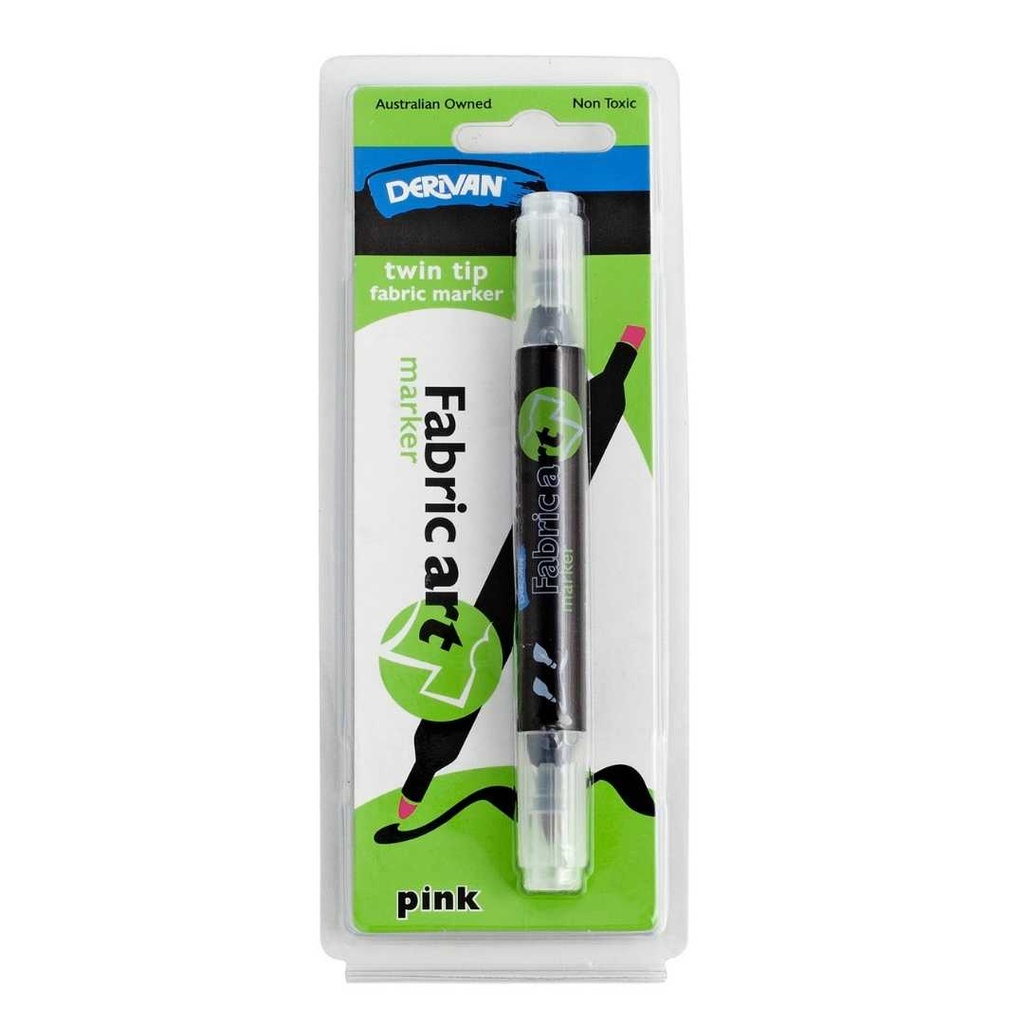 FABRIC ART MARKER PINK
https://erp.derivan.com.au/shop/fabric-art-pink-marker-13418
https://erp.derivan.com.au/web/image/product.template/13418/image_1920?unique=891c93e
(0 review)
Drawing
Fabric Paint / Fabric Art Markers
Add a Pop of Color with a Pink Fabric Marker
Inject some fun into your fabric art with our Pink Fabric Marker. Celebrated as one of the best fabric markers in Australia, this vibrant pink shade brings your creations to life.
Searching for Fabric Art Ideas?
Find your muse on our Fabric Marker Project Page, full of inspiring projects and tips!
Long-Lasting Beauty with Our Permanent Pink Fabric Marker
Say farewell to fading. Our Pink Fabric Marker is a permanent fabric marker pen, ensuring your designs retain their rosy glow. Simply heat set your art with an iron for lasting brilliance.
How to Optimize Your Pink Fabric Marker Experience
Creating with our Pink Fabric Marker is straightforward—draw and heat set. Its dual-tip design offers both fine lines and broad strokes, perfect for any artistic vision.
Safe and Versatile Crafting
All Derivan Fabric Art Markers, including our Pink Fabric Marker, are acid-free and odorless, assuring safe crafting. Plus, they're fade-resistant and washable post-heat fixing.
Think Pink for Unlimited Creativity
Whether you're adding a touch of pink to a complex design or going all out with a monochrome masterpiece, our Pink Fabric Marker offers endless possibilities. Unleash your creativity today!
Elevate Your Vision with Matching Pink Fabric Paint
When adding those perfect, intricate details to your fabric art, we understand the importance of getting the colour just right. That's why, in addition to our Pink Fabric Marker, we offer matching Pink Fabric Paint in the exact same lovely shade. Whether enhancing your Pink Fabric Marker designs or creating entirely new elements, our matching Pink Fabric Paint provides the perfect complement. Achieve seamless transitions, intricate patterns, and stunning accents with ease.
Key Points:
Exact Color Match: Our matching Pink Fabric Paint is precisely calibrated to match the charming pink of our Pink Fabric Marker, ensuring consistency in your artwork.
Unleash Your Creativity: From fine lines to bold strokes, our Pink Fabric Paint allows you to bring your artistic vision to life.
Long-Lasting Brilliance: Like our Pink Fabric Marker, our Pink Fabric Paint is designed for lasting vibrancy and resilience.
Endless Possibilities: Whether you're a seasoned artist or just starting your fabric art journey, our matching Pink Fabric Paint opens up a world of creative possibilities.
Explore our matching Pink Fabric Paint collection today and take your fabric art to the next level. With perfect color matching, your artistic vision knows no bounds.

The Necessity of Heat Setting Your Pink Fabric Marker Designs
Why Heat Setting is Essential
Heat setting is a must to preserve your vibrant pink designs. This vital step locks in the color, ensuring your creations are fade-resistant and washable.
A Guide to Heat Setting
Patience Pays: Allow your Pink Fabric Marker design to dry completely before heat setting. Rushing could result in smudging.
Even Heat: Use a household iron to evenly distribute heat across your design, avoiding any scorching.
Safety Precautions: Always place a cloth or tea towel over your design to protect it from direct contact with the iron.
Heat Setting Temperature Guidelines:
For natural fabrics like cotton and linen, aim for 4-5 minutes at 140°C - 180°C.
For synthetic fabrics, aim for 5-8 minutes at 115°C - 130°C.
Final Words
Don't skip the heat setting—it's the key to long-lasting, vivid fabric art. Make sure your Pink Fabric Marker creations continue to pop by following this crucial step.
Specifications
| | |
| --- | --- |
| Colour Group | Pink |
| Colour | PINK |
| Size | MARKER |
FABRIC ART MARKER PINK
Not Available For Sale