SPIDER-MAN FACE PAINT DESIGN
All great art takes skill and practice to master, just like face painting, but thankfully, with the right technique and a little practice, anyone can create cool designs like this spider-man. Luckily, we provide you with all the tips and tricks you might need to master the perfect Spider-man design. This guide is here to help you, whether you're a seasoned professional or you have never used face paint before, to create an awesome design that you love.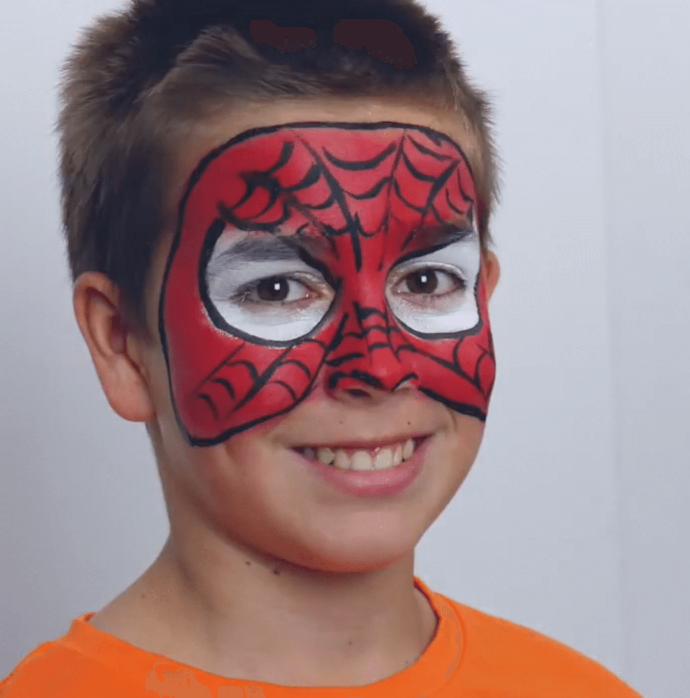 YOU WILL NEED
Before starting your Spider-man face paint design, ensure you have all the necessary supplies.
A clean, well-lit workspace

A disposable surface to protect your workspace

A mirror for easy visibility

Smock or apron to protect your clothes

Disposable gloves for cleanliness
You're ready to begin when you're sure you have all the necessary tools!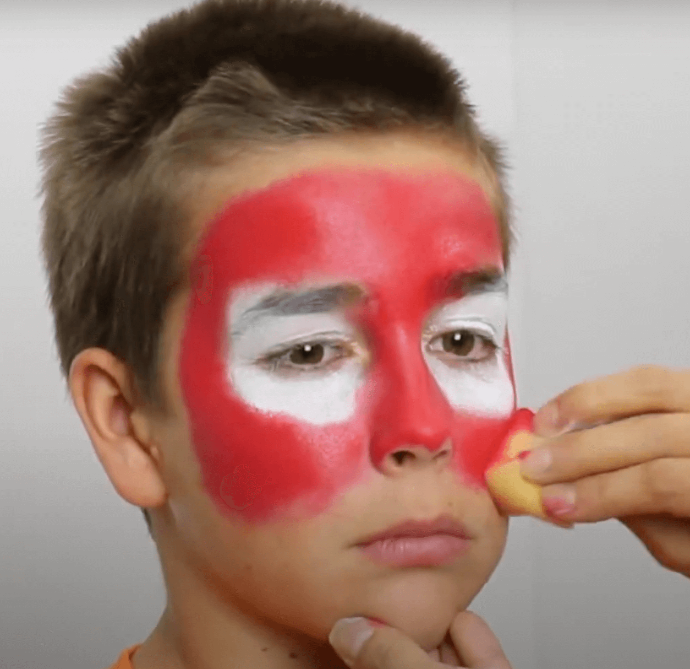 STEP ONE | SPIDER-MAN BASE COLOURS
Using the sponge, dab white face paint around the eye area. Then, dab red face paint onto the top half of the face, from the nose and cheeks, avoiding the white paint in the eye area. This will create contrast within the design and set the base for the rest of the design while emulating the colours of Spider-man's suit.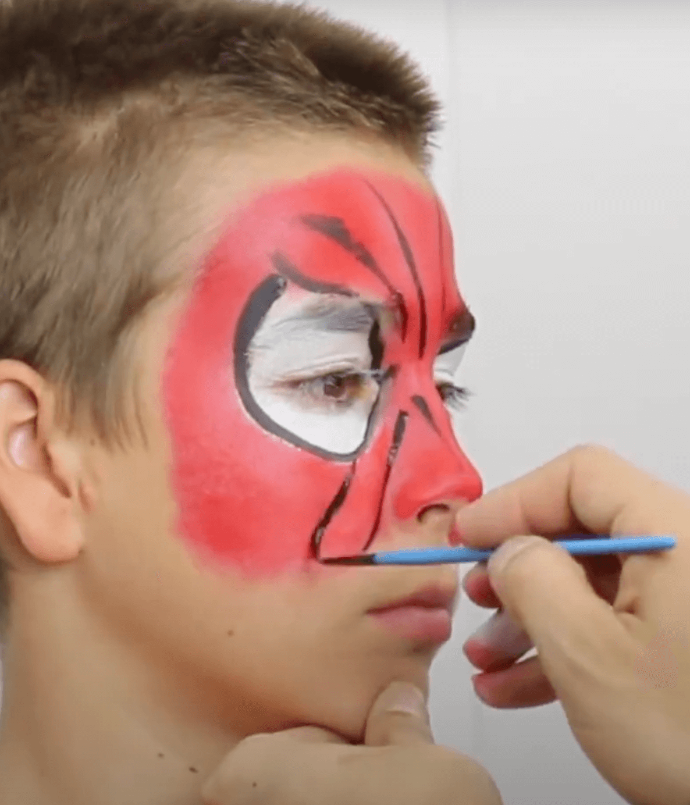 STEP TWO | SPIDER-MAN EYE AND FACE DETAILS
Using a loaded brush with black paint, outline the white areas around the eyes, then use this brush to paint black lines curving towards the edge of the face, and starting at the bridge of the nose.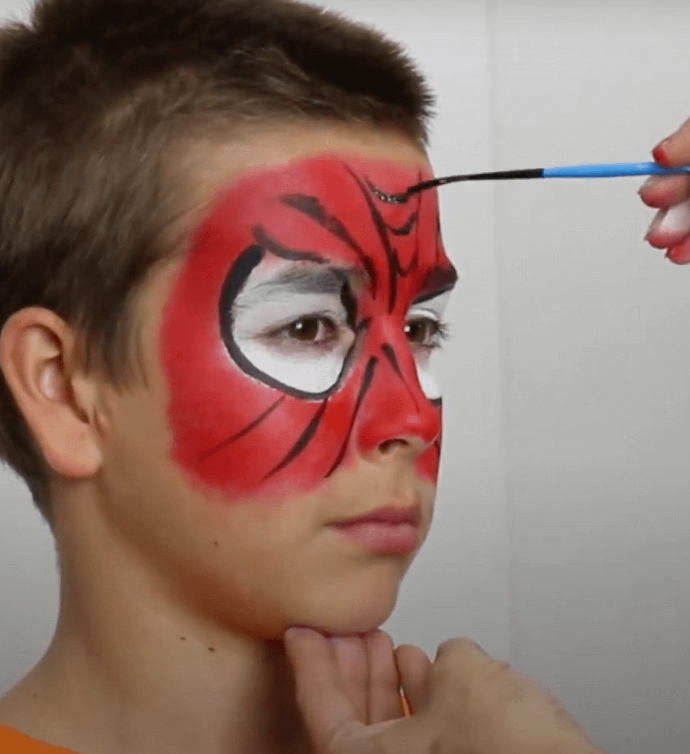 STEP THREE | SPIDER WEB DESIGN
Connect these lines with smaller curved lines between each long line, creating a web pattern. This will emulate the design of the spider-man suit.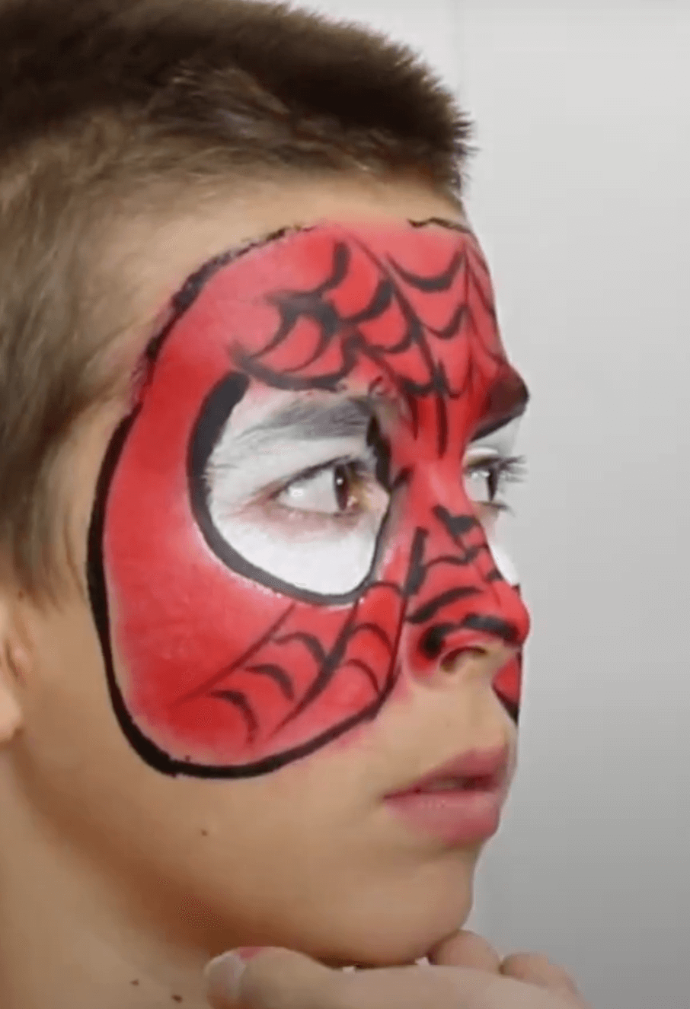 STEP FOUR | FINISHING TOUCHES
Finish off by outlining the entire design with a black line of paint, which will make the entire design pop and give it an overall finished look.
Great stories have a personality. Consider telling a great story that provides personality. Writing a story with personality for potential clients will assist with making a relationship connection. This shows up in small quirks like word choices or phrases. Write from your point of view, not from someone else's experience.
Great stories are for everyone even when only written for just one person. If you try to write with a wide, general audience in mind, your story will sound fake and lack emotion. No one will be interested. Write for one person. If it's genuine for the one, it's genuine for the rest.