SWIPE WIPE WITH SILICON OIL
Creating cells with Derivan Pouring medium using the swipe wipe technique can be used to create interesting random cell-like patterns on your artwork. Creating Cells with silicone oil is a popular experimental technique with lots of eye-catching results.
YOU WILL NEED:
Helmar Silicon oil

Paper Towel

Plastic cups

Torch blow

Several plastic cups (10-20 cups).

Plastic gloves.

Disposable craft sticks.

Squeeze bottles (Derivan 136ml Refillables bottles are ideal).

Spirit level OR Iphone/Android levelling app.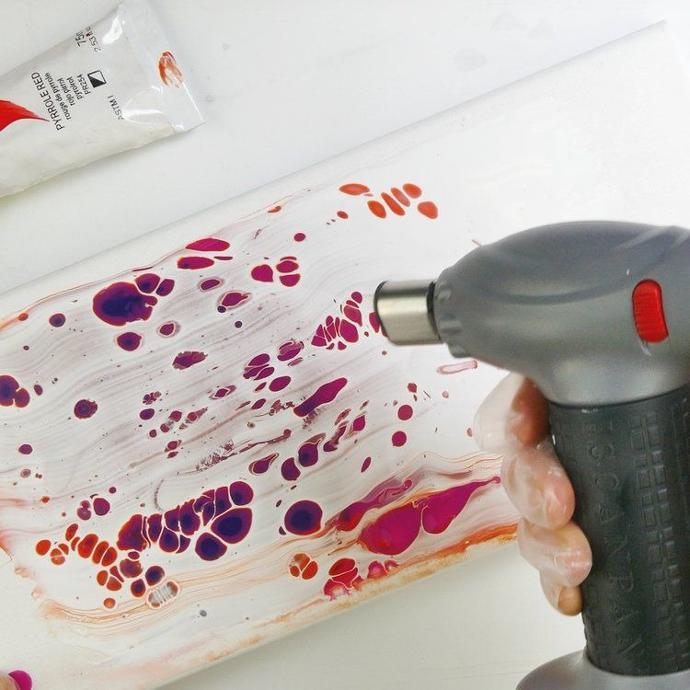 STEP 1
Prepare your work area, make sure the surface is level, and protect your table with a drop cloth.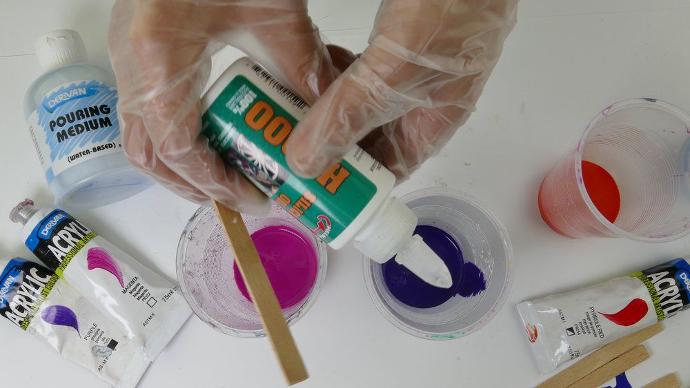 STEP 2
Mix your colours in separate cups with pouring medium, one part paint and three parts Derivan Pouring Medium the consistory should be of liquid honey. Be gentle when stirring the colour in. Once the colours have been mixed, add one drop of silicone oil and gently fold into the colour mix.
STEP 3
Pour all the colours (leaving white till last) onto your canvas one by one, making sure they overlap in some areas. Pour a thick line of your white mixture at the far end of the canvas.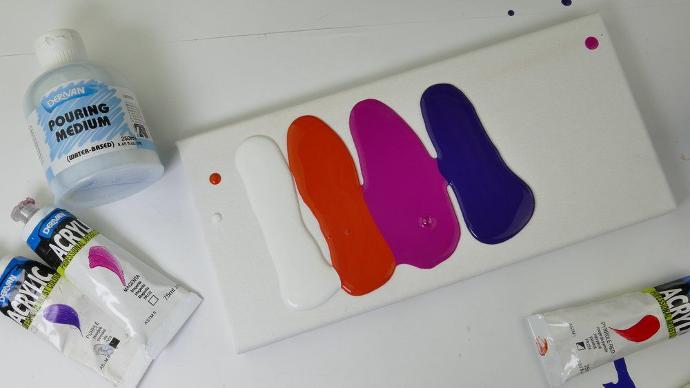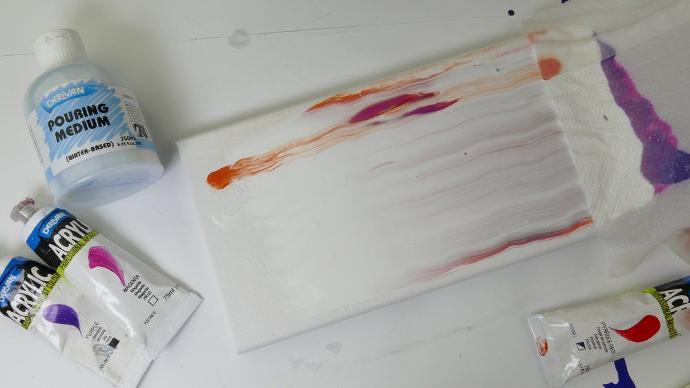 STEP 4
With a just wet paper towel gently drag a thin layer of the white paint over the other colours. You only want a thin layer of the white to cover the different colours.
STEP 5
Once you have finished the "wipe" use your butane torch to lightly wave the flame over the surface approximately 10cm above the area, you want cells to appear. Keep the flame moving avoid holding the torch in one area, or you may damage the surface. The cells will appear once the silicon has been heated.
* Leave to dry for 24hours.