YOU WILL NEED
Small round Synthetic Brush

A Vase at least 35 cm high

A black soft pastel

An HB Pencil

Derivan Watercolours: Landscape Set & Primary Set

Printed A4 Flower Template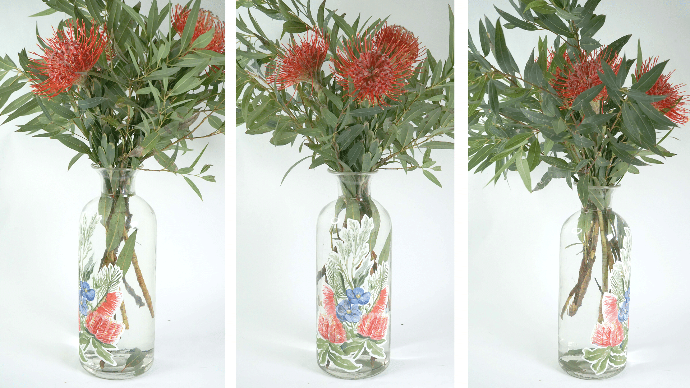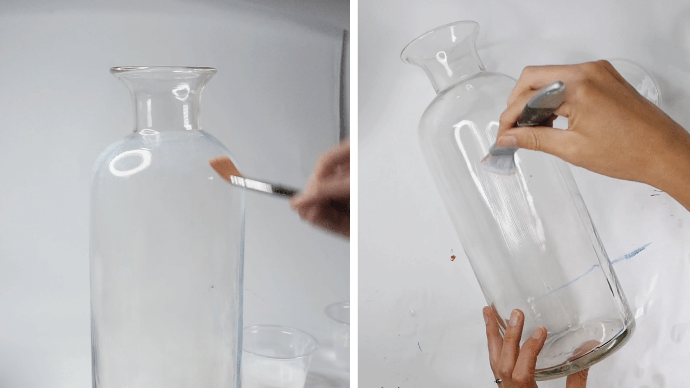 STEP ONE
Clean vase and seal with Derivan Clear Sealer. Paint lightly and evenly onto the glass vase with a size 25 Flat synthetic brush.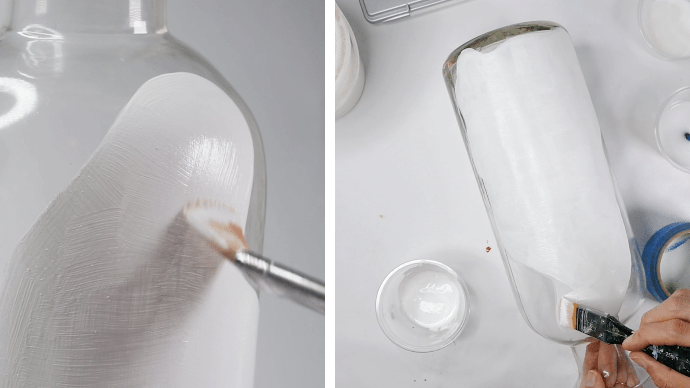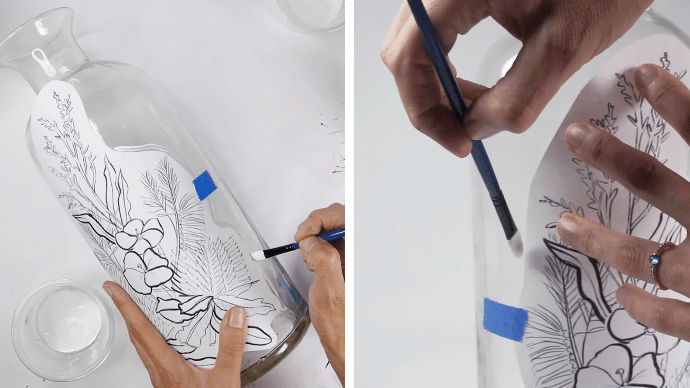 STEP TWO
Cut out A4 Flower Template allowing 1cm around the edges of the design. Temporarily stick to glass Vase with masking tape and with a small round synthetic brush paint the outline of the cut out with Derivan watercolour ground. Remove Template and fill in the outline with the Derivan watercolour ground with the 25 Flat synthetic Brush. Allow to fully dry and do two more coats. Wait 24 hours for the ground to fully dry then lightly sand with fine sandpaper.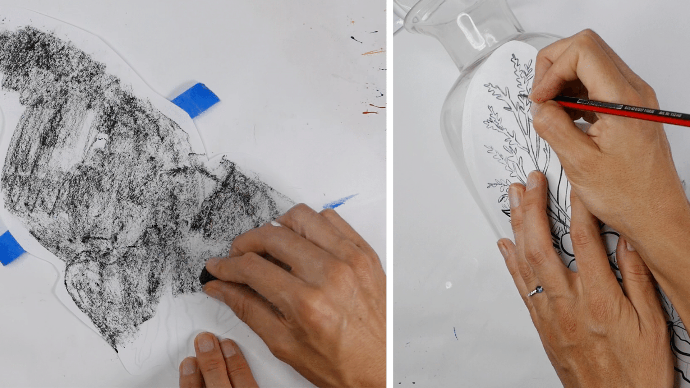 STEP THREE
With the Flower template, flip design over to the blank back and shade with soft black pastel. (for even better results, smudge into the paper creating an even shade all over the back). Reverse the template over to the print facing upwards and lay upon the primed around on the vase, then with HB pencil trace the image along all its lines.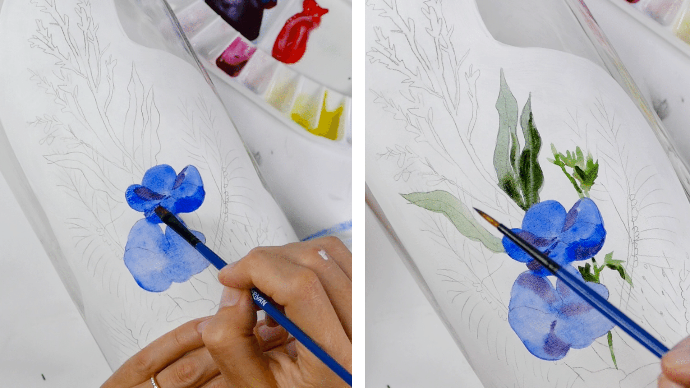 STEP FOUR
Once you remove the template, light brush over the outline with your hand or dry brush to remove any extra soft pastel sitting on the surface.
Put out some Ultra Blue, Australian Sap and Leaf green, and Pyrole red onto a palette and create some lighter and darker mixing of washes of these colours to paint with.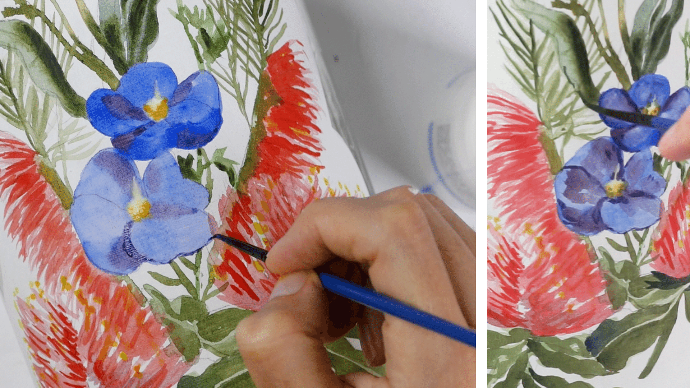 STEP FIVE
Once you're finished with your painting go around the edges of the watercolour ground and remove any blank areas with a Stanley knife.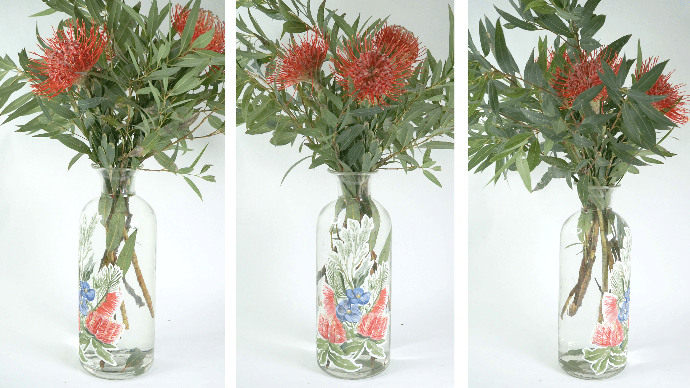 STEP SIX
Don't forget to spray varnish your work. Do not use a paint-on varnish as your work will smudge.