GLITTER GLUE CRAFT | MAKE A GLITTER FLOWER BROOCH
BE A SHINING STAR AND CREATE WITH GLITTER GLUE
With Derivan Kindy Glitz (Glitter Glue)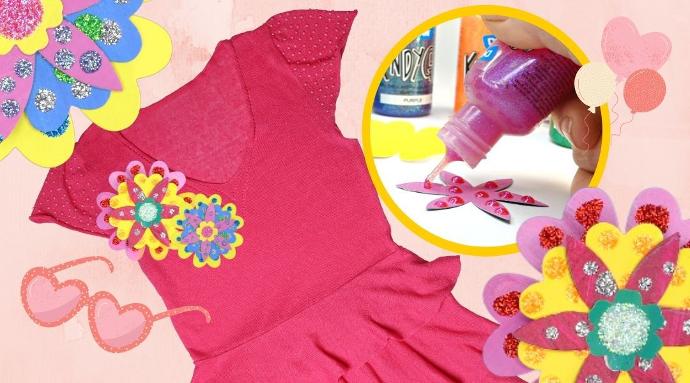 Making a broach is a great way to celebrate the upcoming spring or summer season. This craft is perfect for any age group because it can be so simple or you can make it more difficult. It's all up to you! This article will show you how to create a glitter-glue flower broach using five simple steps. You'll need just paper, acrylic paint, glitter glue, broach back and 30 minutes of your time. Read on to learn how to create this beautiful little accessory in no time!
YOU WILL NEED: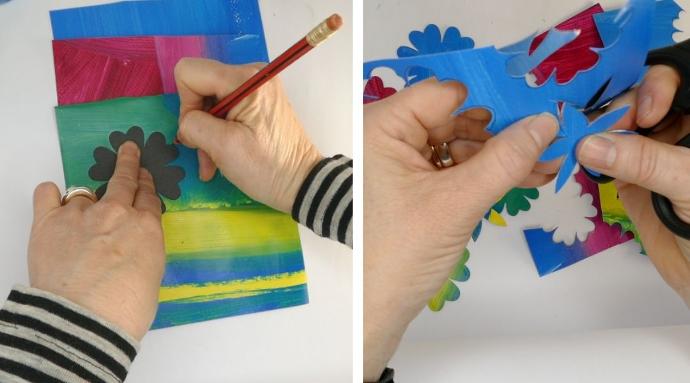 STEP ONE
Download the template of the flowers, cut out four shapes and space them evenly on your painted paper. * use different colours for each of the flowers. Trace the flower shapes with a pencil and then cut out the shape with scissors.
STEP TWO
This step is so much fun because it allows you to add a little bit of your own personal touch to the project. You can use glitter glue and any colours of glitter you like in order to create an extra glamorous broach that really stands out!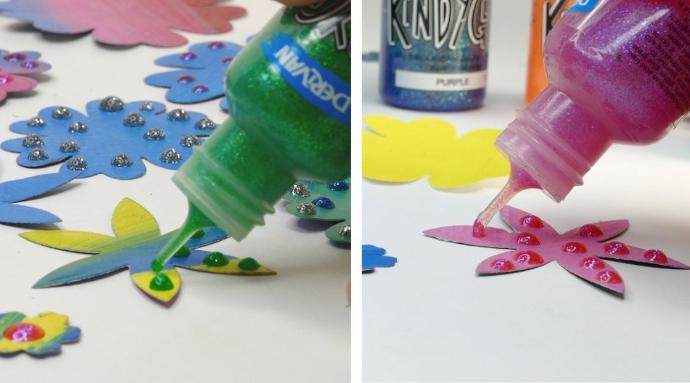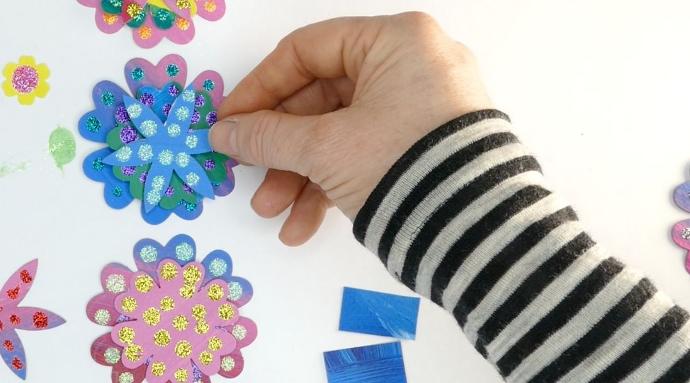 STEP THREE
Now it is time to assemble your flower broach, using Derivan Gel Medium as your glue. Begin with the largest flower and work your way down to the smallest, that will make sure they are all aligned correctly. Once you have used the gel medium to glue your final flower on, you will be left with a beautiful and creative broach!

STEP FOUR
The last step is to cut out a piece of paper that will slip into the back of the broach fastener. The back of the broach should be glued to the flower and a piece of paper should be glued over the top. This will make sure it is well adhered to.