HOW TO MAKE A POP UP GLITTER FLOWER CARD | STEP BY STEP
Create A Beautiful Glitter Card In Under One Hour
With Derivan Glitter Glue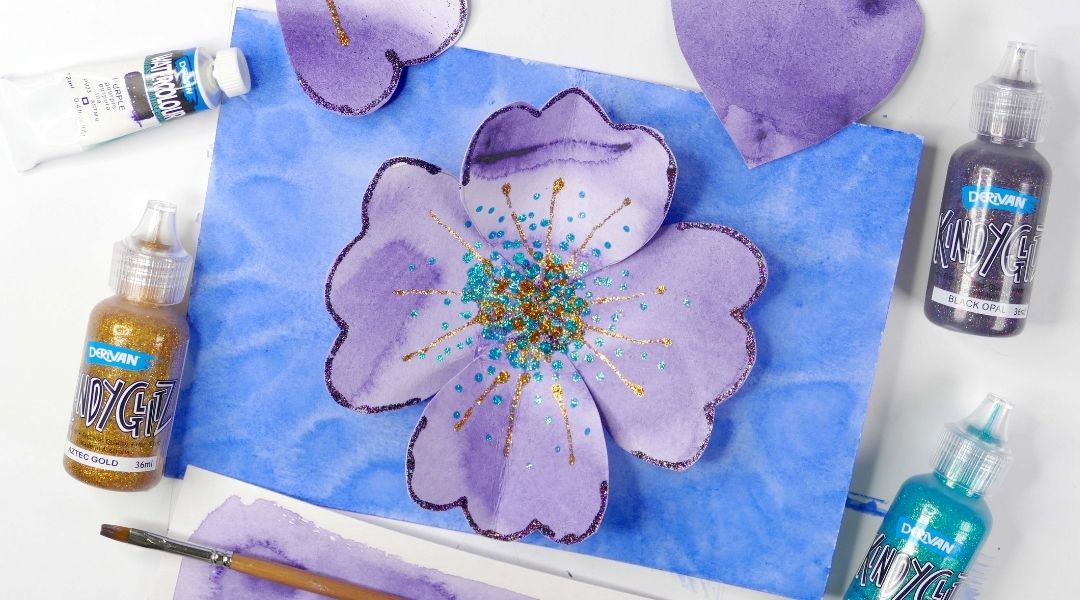 Are you looking for a beautiful way to say thank you or happy birthday?

This DIY tutorial will show you how easy it is to make your own flower pop up card using watercolour paint paper and Derivan's famous glitter glue Kindy Glitz!
Our step by step picture tutorial is fun and easy, and best of all you can create this gorgeous card in under an hour!
YOU WILL NEED: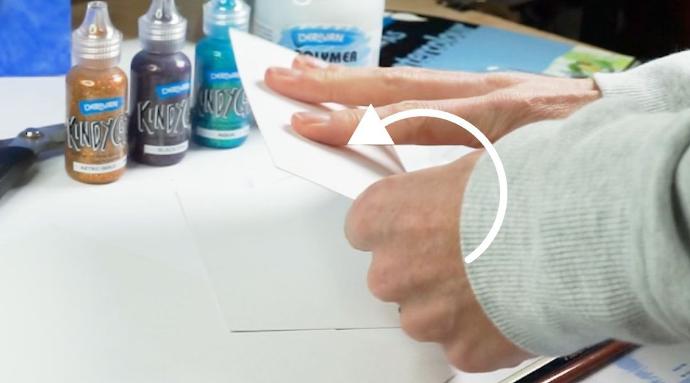 STEP ONE
The first step is to take your paper and fold in in half longways
Next, open it back up and put it to one side.
STEP TWO
The surface of the second A5 watercolour paper needs to be painted with purple Deriven watercolour paint. Wet the paper first to create an abstract design. Once it is dried, paint the other side of the paper - you need to do this as it is a popup card and you will see both sides when it is opened.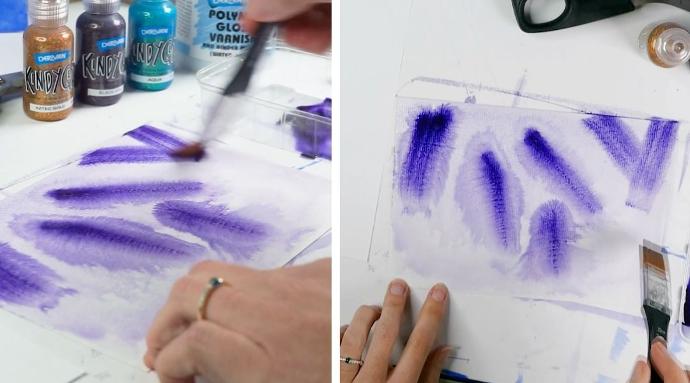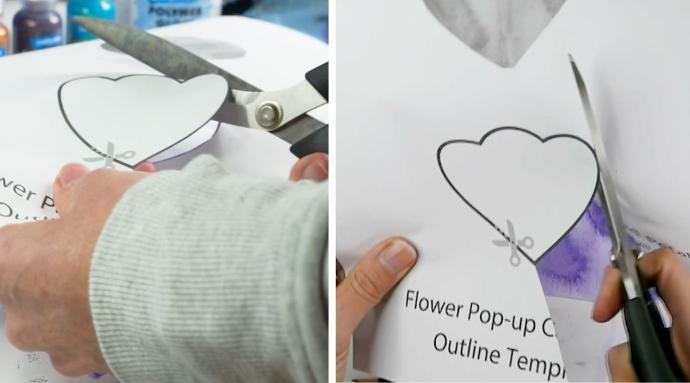 STEP THREE
To make your paper petals uniform in size, you should first download and print out our free template. Cut out the petal shape template this will help you cut your paper flowers
STEP FOUR
The next step is to trace out the petal shape using a lead pencil. Make sure that you use a pencil as it will save you time and effort later on. Once you have traced out the petals, cut them out carefully.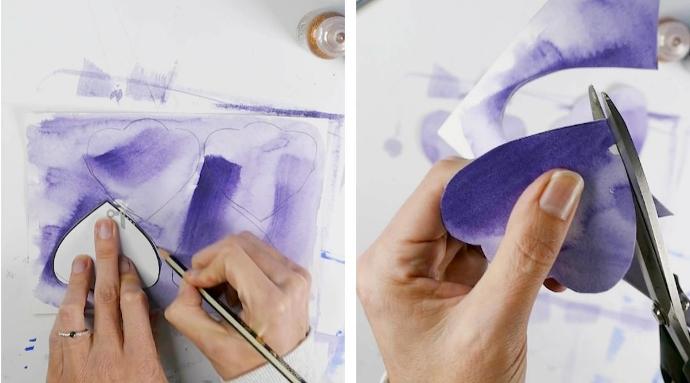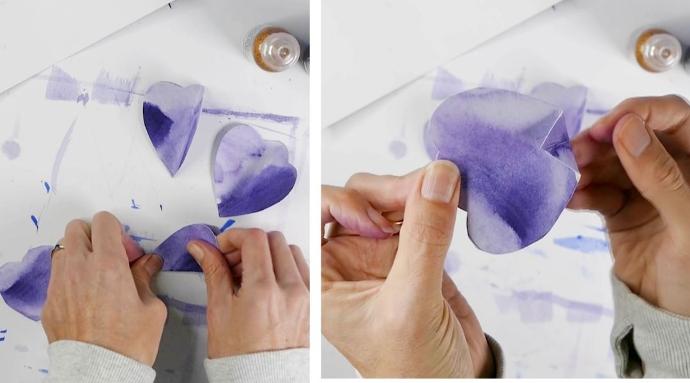 STEP FIVE
The petals of a flower are the most important part of the flower. It is what makes the flower unique from any other flower.
To make a paper petal, start by folding it in half and then folding it again so that the tip bends inwards. use the photo as a reference
STEP SIX
Grab your premade card from step one and measure the halfway point in the fold and make a mark with your pencil where you want the flower to be placed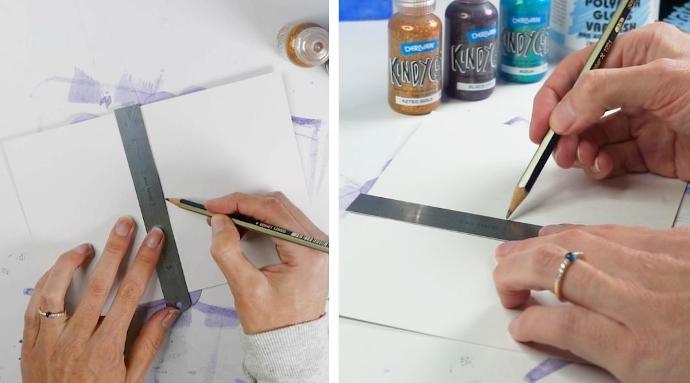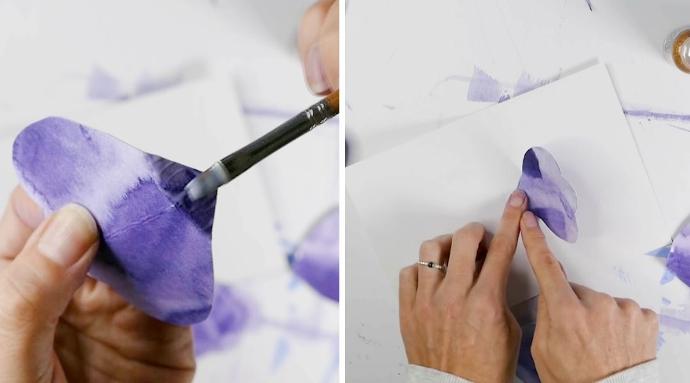 STEP SEVEN
Polymer gloss varnish is a water-based, varnish that can be used in a variety of ways. Use the varnish as an adhesive for your petals, simply paint the folded tip of the petal and glue it to the halfway pencil mark. Repeat these steps on the next petal.
STEP EIGHT
Once you have all the petals glued to the card, trim off any excess paper. carefully make sure that the petals are spread out evenly and not overlapping too much.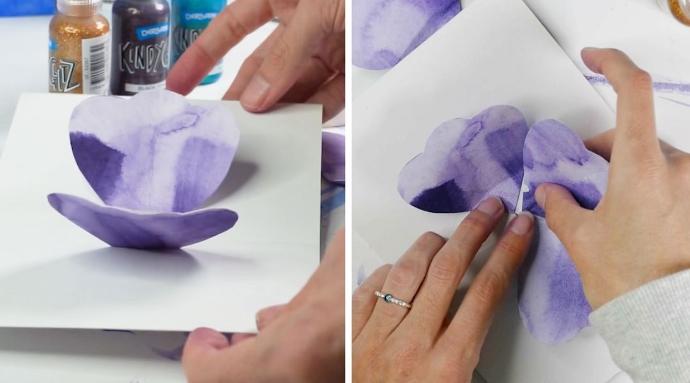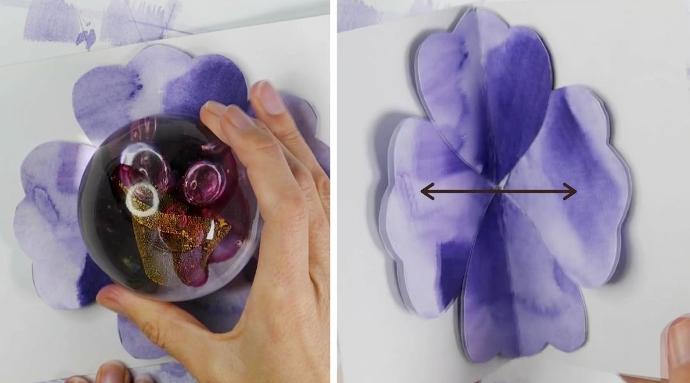 STEP NINE
Place the paperweight on top of the petals to make sure they are well adhered. Once dry, flex leaves into shape and you'll have a lovely flower!

STEP TEN
Now you are ready to embellish your flower with Derivan Kindy Glitz the glittery glitter glue! Use the fine nozzle to create touches of sparkle. Your flowers will look like they are sparkling with the tiniest of diamonds that will make your day!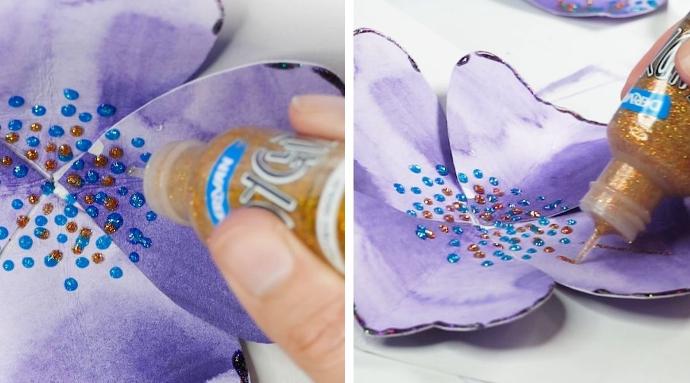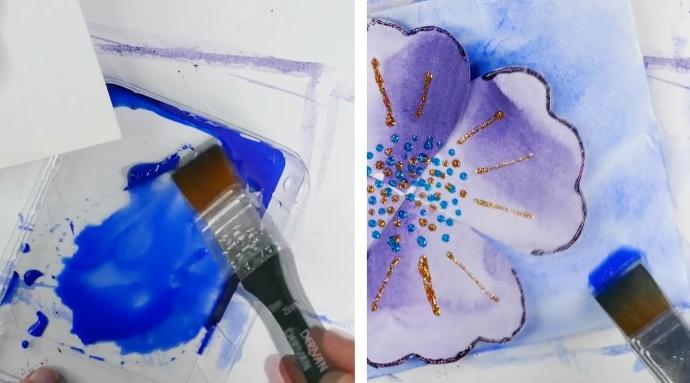 STEP ELEVEN
Now you are ready to finish off your card with the Derivan Ultra Marine blue Water colour using this complementary colour will really make your Kindy Glitz glitter glue glittery flower design pop
More Craft Projects For Kids
Check out these awesome projects you can make with just some glitter glue paper, paint, and a little imagination! The best part is all you need is a few materials to complete your creations.