HOW TO MAKE THE PERFECT POP UP MOTHERS DAY CARD FOR YOUR MUM
DIY Tutorial with Derivan Kindy Glitz (Glitter Glue)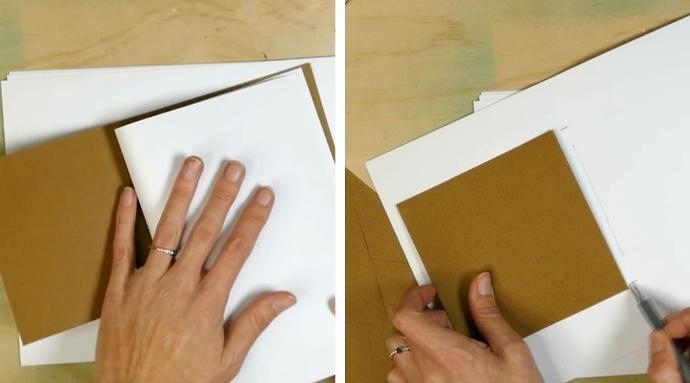 STEP ONE
With your paper folded in half, use a pencil to mark the end of a closed card in the middle of the fold. This will help you make a perfect sized heart. You can then cut out your heart with scissors.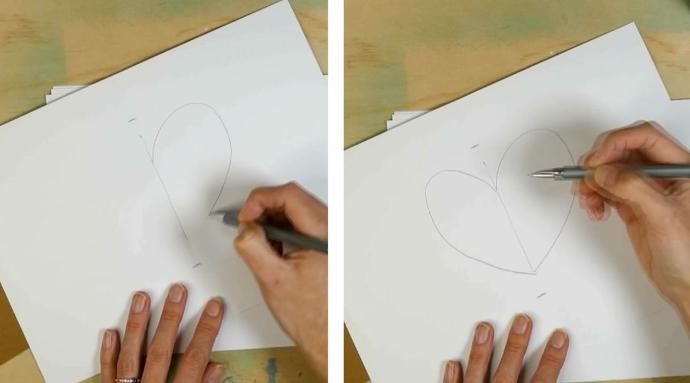 STEP TWO
With the help of a straight edge and a pencil, draw a curving line from the centre of the heart to one side. Then, connect the two lines with a curving line on the other side. The result should be something that looks like this: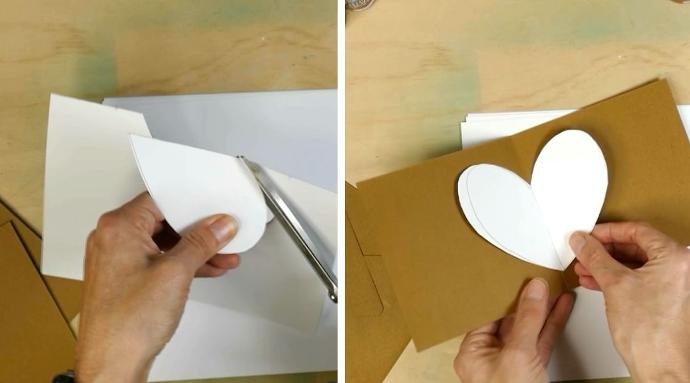 STEP THREE
Gather your scissors and your heart sketch. Fold your paper in half again and cut around one side of your heart sketch. Now you've made the heart template that you can use to create your pop up component of the card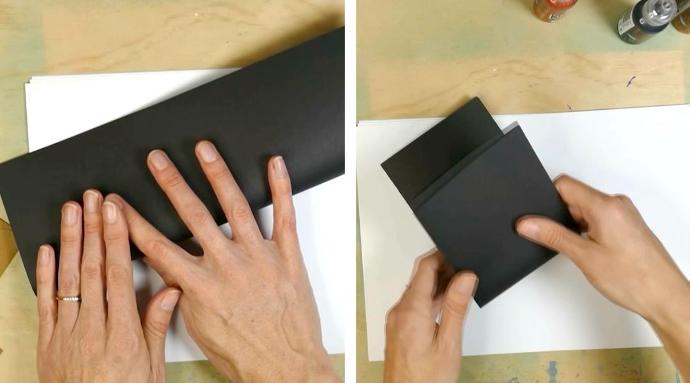 STEP FOUR
Grab your A4 black piece of paper and fold it into half and then into quarters Now you will have four equal-size sections to make your pop up heart components.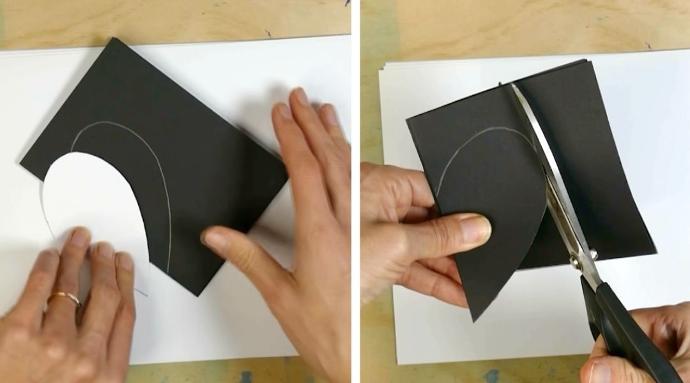 STEP FIVE
It's time to use your template and trace it onto the black card stock. Be careful when tracing - you only need to trace half of the heart, When you are done tracing, carefully cut out your heart with scissors, then fold it in two so that both sides are facing each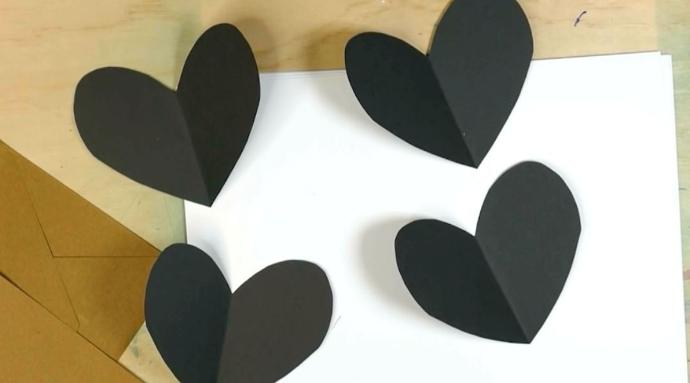 STEP SIX
Once you have done steps 4 and 5, repeat again with another sheet of black paper. When you are finished, you should have made 4 hearts! It isn't as hard as you might think! You'll be able to whip up 4 hearts in no time.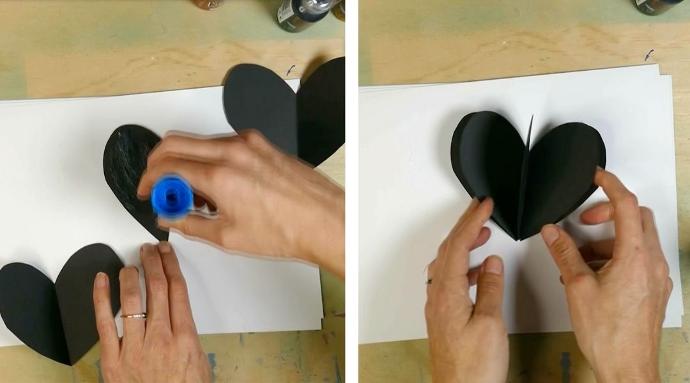 STEP SEVEN
Glue either each half of the heart together in a row keep going until you have used all four hearts. Leave the two ends free as these ends will be glued into the card. Now, your pop up heart is ready to be glued into your mothers day card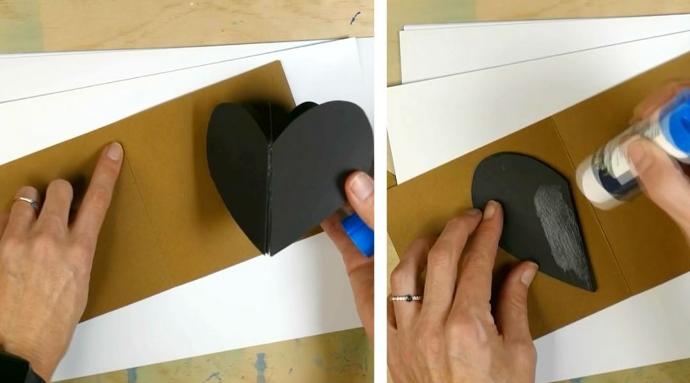 STEP EIGHT
Hold the heart along the fold of the card, and add glue to either side of the heart. Then close the card when the heart is aligned with the fold.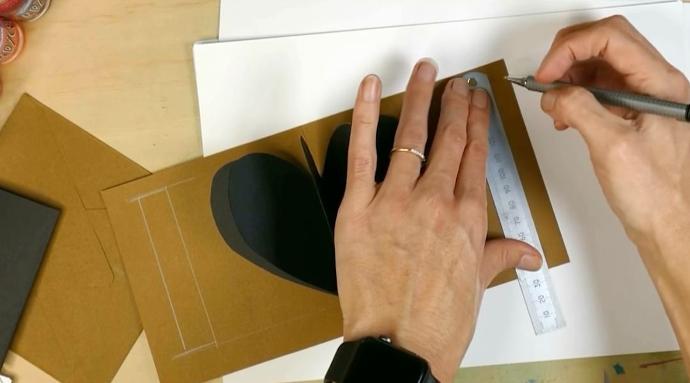 STEP NINE
A small ruler is a useful tool that can be used in many ways. It can be used for drawing straight lines for the letters I and U. The small edge is perfect for getting in between the lines and making sure they are all straight.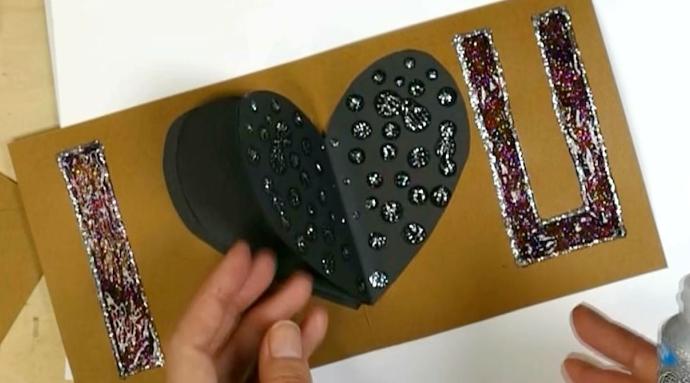 STEP TEN
This is the last step of making your pop-up card. It's time to decorate with LOTS and LOTS of glitter. You can choose your favourite Derivan kindy glitz colours and make your card sparkle. Just remember to leave it open in a safe place for it to dry fully before you close the card. It will take about 24 hours to fully dry
More Glitter Glue Craft Projects
There are so many cool projects you can do with glitter glue and paint. All you need is a little imagination! See for yourself with these awesome projects